Small things often have a massive impact.
I'm thinking of that key that opens an important door, a switch that sets off some huge machine, a microscopic antibody that saves a whole community, the  fertilised egg cell that became YOU.  Small things with great impact.
In 1952 Mother Teresa established a Home for the Dying in an old abandoned temple on the streets of Calcutta.  When local Hindu priests heard that these missionaries had taken up residence in their neighborhood, they went to the local authorities to try and force them to leave.  Amidst ongoing opposition from these nearby Hindu temples,  Mother Teresa heard that one of the Hindu priests had contracted a fatal strain of TB and was very close to dying.  Because the illness was untreatable, he had been denied one of the beds in the overcrowded city hospital.  So Mother Teresa brought him to the Home for the Dying.  She cared for him personally until the day he passed away.  And when that day came, she and the other missionaries carried his body back to his temple for the appropriate Hindu burial rites.  Needless to say, the opposition from the Hindu temples in Calcutta stopped after that.   Sixty years later the Home for the Dying is still in operation, and is still in the same little converted temple building. It  has housed and loved thousands upon thousands of  dying widows, orphans and forgotten people who nobody else cared about.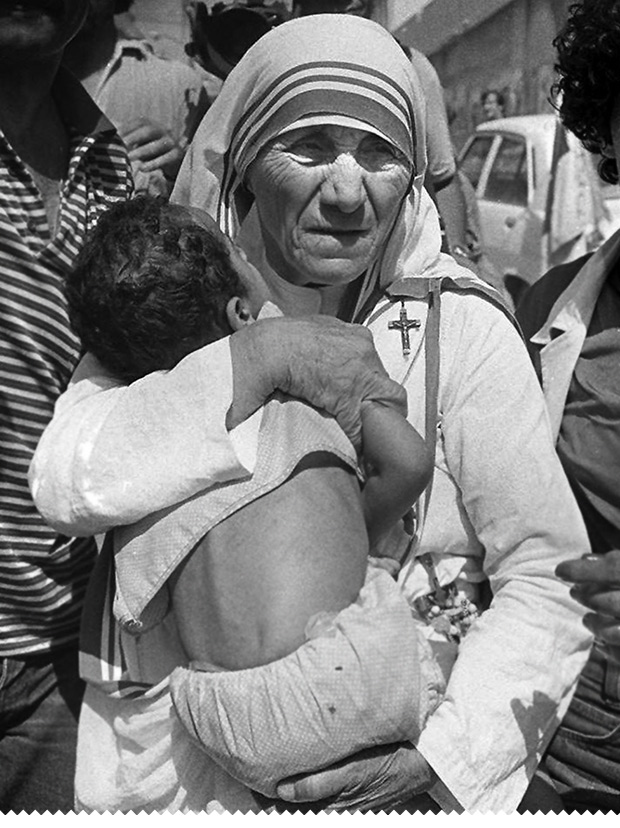 Small Woman.   Small daily acts of kindness. Great impact.
Here in Africa, millions of us are currently remembering and reflecting on the very special life of Nelson Mandela, as he continues to fight for it in hospital.  He recently turned 95, and that number calls to my mind one of the truly great things the leader did with a very small but symbolic and controversial act:  He appeared before a massive worldwide audience wearing the green-and-gold jersey of the previously 'whites only' Springboks at the 1995 Rugby World Cup final in Johannesburg.  This was a powerful statement that 'One Team, One Country', was for real.  It also symbolically represented what he had spent the previous year (his first year as President of South Africa) trying to move a racially divided and hurting country towards – forgiveness and reconciliation.
The Springboks won the World Cup that incredible afternoon – Mandela, still wearing his Springbok gear, handed the cup to the Captain (Francois Pienaar), saying with his big grin: 'Thank you very much for what you have done for our country.'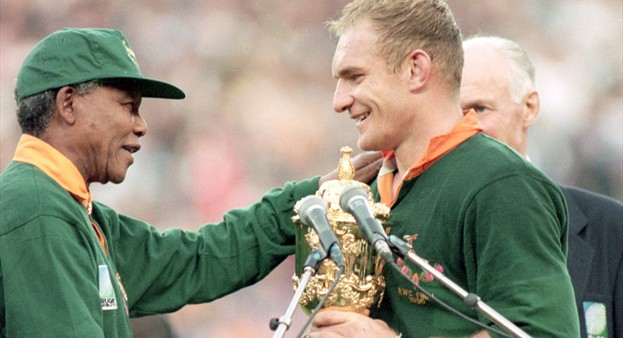 'Mr President,' replied Pienaar, 'it is nothing compared to what you have done for our country.'
Small things with great impact.
God can take our small offerings of generosity or grace or talent and turn them into something that has a massive effect on the world around us.  I love the way the mighty little nun of Calcutta put it: