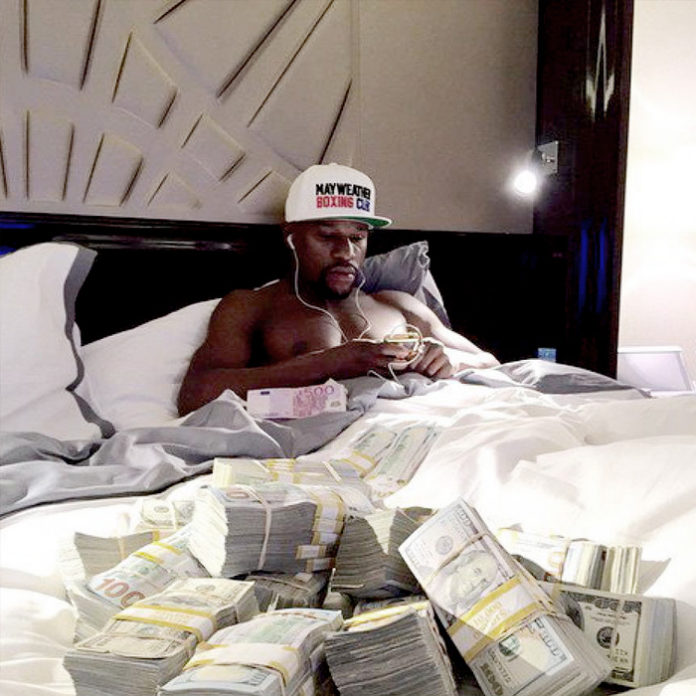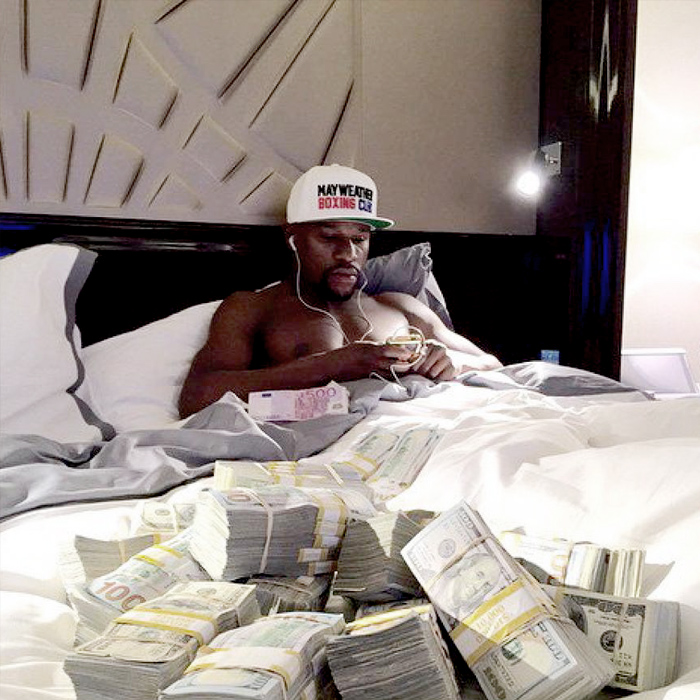 Floyd Mayweather said during an interview: "Why should I donate money to Africa? What has Africa done for me"?

Late last year, radio personality Kelly Mac interviewed outspoken and undefeated boxer Floyd Mayweather. The boxer confessed that he has a "good heart," but that he does not feel obligated to give to charities, specifically in Africa. "[People] say 'well, he got all this money, why is he not giving to Africa?'" starts Mayweather. "Well, what has Africa given to us? What has Africa came and gave to my children and to my family? Things work two ways."

He then discussed the threat that he believes giving too much money to charity can cause. "Everybody's always talking about giving, giving, giving. That's the problem. Everybody's doing so much giving, at the end of the day, they may not have nothing. Then they'll say 'why was he giving this to that person, and giving this to that person when he should have been saving?'" Mayweather goes on to say that he should be able to do whatever he wants with his earnings, such as using it to provide for himself and his family. "I never got involved in the sport of boxing to say 'I'm going to fight and make hundreds of millions of dollars and just give it all away.' If I'm gonna mess money off in a bad way, I'm going to spend it on myself. I'm going to do what I want to do with my money. You hear people talking about, 'well, he should…donate to this or donate to that.' No, I should donate to Floyd Mayweather, donate to Floyd Mayweather's family. Because that's what it's about." According to Celebrity Net Worth, Mayweather, 38, is worth $170 million. Mayweather also has a charity, The Floyd Mayweather Jr. Foundation, in which the foundation declares to help underprivileged youth in Las Vegas, Nevada. Mayweather has been in the news for reportedly spending $50,000 for rapper Nicki Minaj to appear at his daughter's birthday party.

Here's a full video of the interview.
Logically speaking, there probably is a great deal of sense in what "Money" Mayweather is saying. But, what's also true is that not everything is driven from a position of material gain. Whether we admit it or not, life consists not only of the physical benefits but of spiritual matters too. They are things we can't fully understand at the logical level but, when we approach them with a different, spiritual view, we know we've done the right thing.
That kind of spiritual consciousness begins when we embark on a journey to discovering God. Because spiritual matters are rooted in what we don't see – which goes against what our senses tell us – many people are too afraid to begin and choose rather to play safe. We all have to make personal decisions for ourselves, though. If you have questions about God and faith, please click on the banner below and check out our video. 
Also, tell us what you think of these statements by Floyd Mayweather by dropping a comment in the box below!
Do you have questions about Jesus or would like to know more? We would love to connect with you. Just click below to send us your questions!