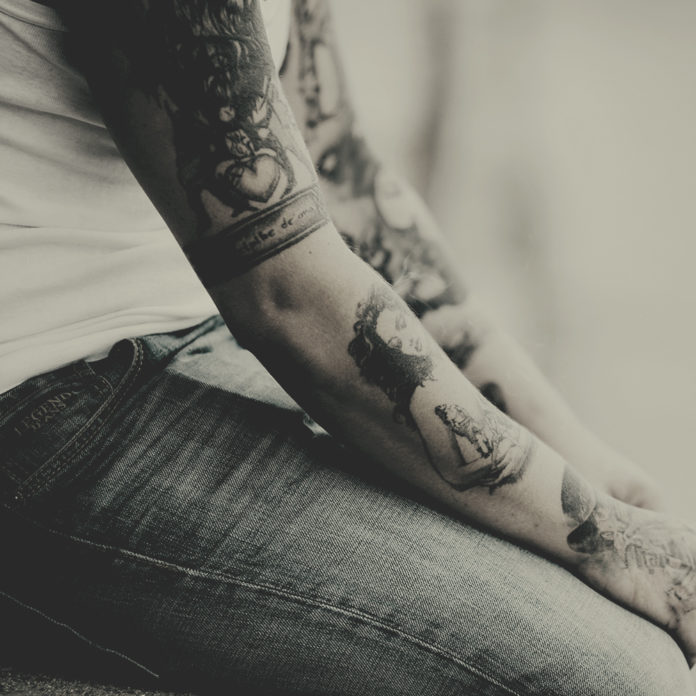 tattoo |taˈtuː|
verb (tattoos, tattooing, tattooed) [ with obj. ] mark (a part of the body) with an indelible design by inserting pigment into punctures in the skin: his cheek was tattooed with a winged fist.
make (an indelible design) on a part of the body by inserting pigment into punctures in the skin: he has a heart tattooed on his left hand.
noun (pl.tattoos) a design made by tattooing. they were muscle-bound men covered in scars and tattoos.
Tattoos are common these days. Once something only the lower class did, it is now something many people have or want. Why would anyone want to ink their body permanently? Let's look at some of the reasons below…
TO HONOUR A LOVED ONE
It is extremely popular to have a lost brother, best friend or parents name / something that symbolizes them, tattooed on oneself. It serves as a lasting memory. Some people even go as far as to have the actual ashes of their loved one inserted into the ink used for the tattoo.
FOR FASHION AND STYLE SAKE
Society is crazy about standing out and showing their unique style and personality. Style tattoos are used to symbolize this and has become popular for an individual that wishes to express their distinct style and flair.
GANGS AND PRISON AFFILLIATION
Tattoos have been used by gangs and in prison for decades as a form of identification and ownership to a specific group.
SELF IDENTIFICATION
This includes something like your star sign or anything particular to a personal favourite piece of art, movie, country, memory, etc. It shows a part of who the person is and is unique to that particular individual.
COSMETIC – COVERING SCARS, BODY DEFORMATIONS, ETC.
Although this may seem ridiculous, often cosmetic tattoos can be very self-healing. Often they will symbolize the accident that took place or improve the scared area.
PROFIT (BELIEVE IT OR NOT)
This form of a tattoo is thankfully not very popular, however there are cases where people have tattooed a company logo on their bodies for money. Most of these tattoos end in regret. (Logically so).
So, what's your reason for getting a tattoo?
Click below to find out about someone who has engraved your name on the palm of His hand.
Do you have questions about Jesus or would like to know more? We would love to connect with you. Just click below to send us your questions!