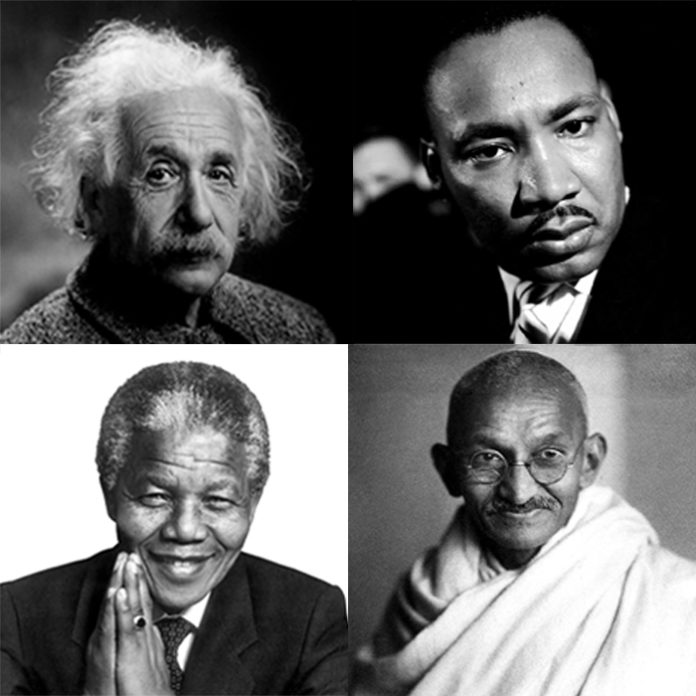 With Father's Day approaching on the 21st of June, it might be that a few of us are reflecting on our relationships with our own fathers and, if you're a man reading this, possibly thinking about what kind of a father you want to be. Being a man has its fair share of joys and pleasures, that's for sure, but it can also be downright challenging. The expectations and pressures can be endless and overwhelming. Mind you, that's not taking away from the challenges women face. As we mentioned in a recent post, the concept of manhood and what it stands for appears to be under threat in our contemporary society in a way that is unprecedented. So, where do little boys get their inspiration from nowadays? What is the 'new and updated' definition of a man?
When all is said and done, what is a great man and who is the greatest man in history? There really are more than a million ways to tackle this question because we classify our personal heroes based upon our own worldviews. The debate could take forever. But perhaps it's worth taking some time to pause and reflect about one man in particular. His name just doesn't seem to go away and it might be worth asking ourselves why that is.
The spirit of this man is still alive to this day and, what's best about it, he invites everyone who wants to be like him to believe and he will take care of the rest. If you're a man and have been wondering where all the role models have gone, why look any further?
If you have questions about Jesus and other matters of faith, click on the banner below and watch the video that follows.
Do you have questions about Jesus or would like to know more? We would love to connect with you. Just click below to send us your questions!