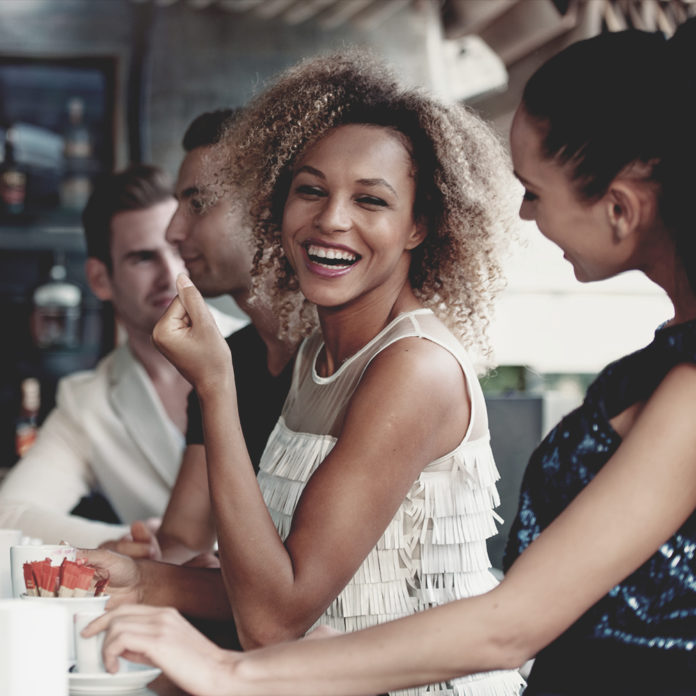 A few years ago, I thought of starting my own business and sharing my expertise in a certain area that I feel I know quite a bit about. When it came to actually starting it, I found myself thinking long and hard about it. I just couldn't move forward with it, for some reason. Strangely enough, I must admit that the pseudo-humble girl in me seemed to think there was something vain about it. I always had a vague sense in me that I could do well if I got started with this business venture of mine way back then but, still, the idea of 'putting myself out there' seemed… well… self-indulgent. To be true, it felt a little bit like self-promotion and, if you've grown up in an environment like the one I grew up in in central Africa, self-promotion is not a virtue, particularly as a woman. To keep your head down and not be seen at all is the better option. But then, life, learning and observation happened. In that process, I realized that I had been mistaken all along. What I learnt is that it's not enough for us to recognize our passions and talents. That's only a small part of the process, though it matters a lot. How can anyone make any meaningful contribution to the world without the world knowing and appreciating the gifts and talents that person possesses? For example, how could Coca-Cola ever achieve its huge vision of getting a Coke within arm's reach of everyone in the world without aggressively marketing itself on every platform available? It is only when we actively take steps to get ourselves known to the world around us that we will find that our gifts are meaningful to the world around us.
As you walk through this life, you need to be convinced that what you are matters. You were not made the way you are by accident.
All of us are born with a unique contribution to make to the world. That's a given. That contribution may be as seemingly small as bringing a smile to someone's face for just a brief moment or as huge as being the person in parliament who pushes forward a new law that will change the lives of many people for decades to come. But it's not enough for us to recognize the gift within ourselves. The next step, which is probably the most important and yet the toughest for many of us, is to make sure the world knows about it. There are many talented, gifted people in the world but whose dreams die in the shower. Why? Because they have not taken the crucial step of doing something with what they possess. When I was a little girl, I'd sometimes sit around when my dad and his friends watched sport. I'd see them watching a 100m race on TV or shouting loud in support of their favourite soccer team. I'd always hear one of them shout confidently, "I could probably play better than that guy", in reference to one of the players on the field. Maybe it was true but if nobody actually knew about it, who would care to hear that?
As you read this, maybe you really are faster than Usain Bolt on the track or a more eloquent speaker than Barack Obama. The problem though is that we don't know about you. And it's nobody else's responsibility to let us know about you but yours. Ultimately though, the main aim of this article is to remind you that you are significant and what you bring to the world does matter. God has placed it in you and you must be a responsible steward of what has been invested in you.
If this is a question you battle with and you feel a little lost about what you are, our message here is that God can help us to discover who we truly are. He created us and He gives us meaning. If you'd like to know more about God and faith, please click on the banner below and walk a journey with us.
Do you have questions about Jesus or would like to know more? We would love to connect with you. Just click below to send us your questions!