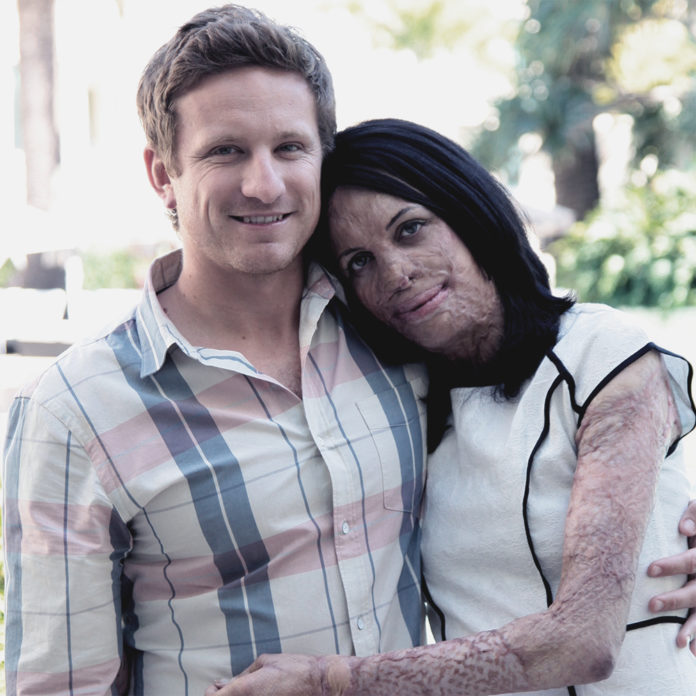 This Ex-Model Australian Turia Pitt suffered 65 percent burn injury, but her boyfriend did something amazing!
The Australian ex-model Turia Pitt suffered burns to 65 per cent of her body, lost her fingers and thumb on her right hand and spent five months in hospital after she was trapped by a grass-fire in a 100 kilometer ultra-marathon in the Kimberley.
Her boyfriend decided to quit his job to care for her recovery. Days ago, in an interview for CNN they asked him: "Did you at any moment think about leaving her and hiring someone to take her of her and moving on with your life?"
His reply touched the world: "I married her soul, her character, and she's the only woman that will continue to fulfill my dreams."
This really touched me and got reminded about the scripture that says,"Love is patient, love is kind. It does not envy, it does not boast, it is not proud. It is not rude, it is not self-seeking, it is not easily angered, it keeps no record of wrongs. Love does not delight in evil but rejoices with the truth. It always protects, always trusts, always hopes, always perseveres. Love never fails." —I Corinthians 13:4-8
This verse describes the characteristics of true love. These qualities can certainly be found in the person of Jesus Christ, and they can be found in all truly loving relationships. The problem with trying to "find" love in our dating lives, is that too often we don't look for these characteristics. Rather we look at physical appearance, popularity, or wealth. These are not the qualities that God looks at and neither should we.
We can only identify true love and know when we have found it, based on the Word of God. When we match our relationships up to what the Bible says that love is—and we are honestly prepared to make a life-long commitment to that person—then we can say that we are truly "in love." The three keys to that statement are:
We have to…
…look at the Word of God.
…be completely honest with ourselves.
…understand the level of commitment that comes with true love.
I believe this takes time, effort, prayer, counseling and education, but when you find it there is nothing greater on this earth than finding true love and doing so in the way God intended for you to do it.
Are you struggling to find the kind of true love God intended for you? Do you have low self esteem because of your physical appearance and feel no one will ever love and accept the way you are? If you want to chat with someone about your insecurities, why don't you click on the banner below.
Do you have questions about Jesus or would like to know more? We would love to connect with you. Just click below to send us your questions!