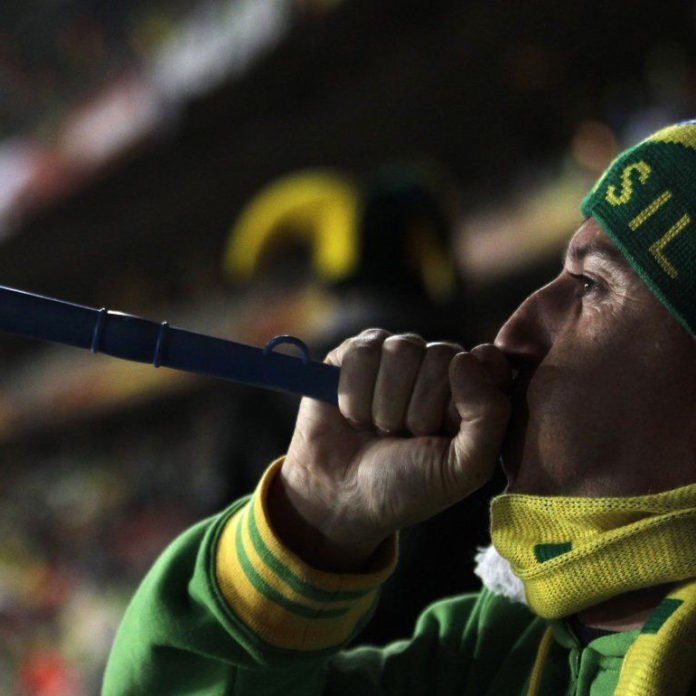 South Africa hosted the World Cup four years ago. It was an African dream achieved. Africans all over the Continent were celebrating and in high spirits. There was a sense of ownership among Africans.  We felt good enough to host an international event. My highlight of the African World Cup was the Vuvuzela…and the euphoria it brought to stadiums in South Africa.
Recently I spoke to Africans about the differences and similarities of  2010 and 2014, as well as asked about how they thought the World Cup could impact Brazil in a positive way. The remarks were positive; people believe that Brazil as a nation will never be the same again. There is something incredible which happens when a nation is given the opportunity to host an event of this magnitude.
My wish for Brazil is that they carry this spirit of positivity through all that they may face as a country; once the World Cup is over…(and hopefully the cup remains in Brazil!). They should never forget that they are a nation which is good enough. Irrespective of adversity and trials they may face, they should always remember what hosting the World Cup meant to them. The same way our Vuvuzela made it to stadiums of the world carrying with it the majestic mountains of Africa, the colour and festivities, we will all carry a portion of Brazil in our hearts whether we were actually there or not.
Vamos! Forca Brasil!
Do you have questions about Jesus or would like to know more? We would love to connect with you. Just click below to send us your questions!