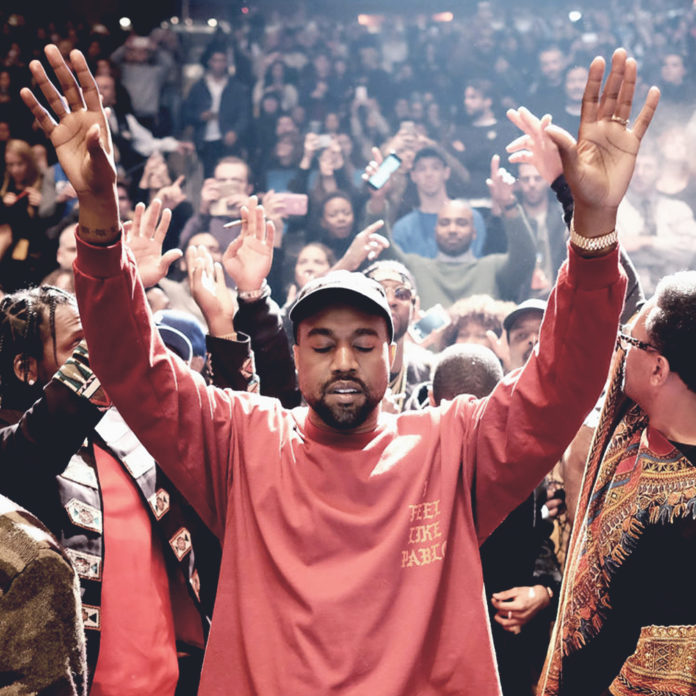 Some are calling it 'art'. Others are saying we should pray for Kanye. Whatever the truth may be there is no denying that Kanye has once again got the world looking in his direction like only he can.
In recent events, he cancelled his Saint Pablo tour costing him an estimate of 10 million dollars, each show bringing in about $500 000 USD alone.  Kanye has said that ticket holders can get their money back, but the question remains, was this a publicity stunt or is Kanye really not well?
Reports are saying that he was hospitalised for anxiety and depression and that his doctor didn't give him much choice. According to sources Kanye is known to stay up for 48 hours straight. It is  hardly surprising then that he hit such a spectacular low.
It has been speculated that West is fairly isolated and doesn't have anyone that he can lean on or open up to.  This may account for his outburst in his recent saint Pablo tour.  Alternatively it could be that Kanye didn't deal with his mother's death and is only now feeling the aftermath of years of not confronting those emotions.
The last I read on Kanye's condition was that he is stable and has been released to rest. Personally I'm praying for Kanye, not only because he is an incredible artist but because sometimes you need to fall to your lowest in order to realise you need a little help.
The truth is that it doesn't matter how successful, wealthy or popular you are, everyone has moments of weakness.  Whether they are brought on by outside circumstances or are of our own creation, sometimes the world can crash in around us and all we really want and need is to step off the treadmill.  Jesus said that everyone who is tired and burnt out from carrying their burdens alone should go to him and there they would find rest.
If you are feeling like you can't continue and need to shift the weight or stress that you are carrying, please click the link below to find out how you can know rest.
God Speed.
Do you have questions about Jesus or would like to know more? We would love to connect with you. Just click below to send us your questions!