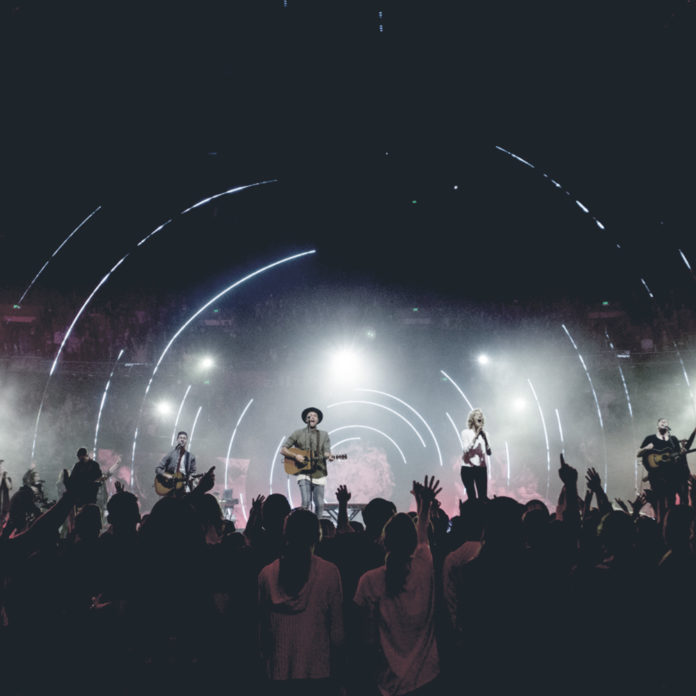 I'm sure many of us have been to concert or stadium events before. Maybe you found some of them inspiring – or maybe you left in disgust because the sound was just not that great, or the band could not actually perform well live – even though their albums were great.
I've been to some amazing shows with bands like Kings of Leon, Coldplay, Passion, Israel Houghton and New Breed, Hillsong United, Justin Bieber, Usher Raymond, and Alicia Keys.
One thing with a lot of these shows is that they end up being "just a show". However, in some cases, the artists didn't choose the art – you could say the art chose them, and they're using that art to point to the greatest of all artists: Jesus.
This is what comes to mind when you think about a tour like Outcry, currently playing throughout the US. This tour brings names like Bethel, Jesus Culture, Hillsong Worship, Elevation Worship, Kari Jobe, Martin Smith, and Passion together in one arena – and you also get to hear an amazing message by Brian Houston.
Here is a recap of the 2015 tour to give you a sense of the event:
Keen to check it out? Here's nine reasons why:
You will leave inspired.
You will meet some great people.
You will dance the night away.
You will find what you've been looking for.
You will sing till your voice won't let you.
You will have a chance to invite Jesus into your life.
You will leave dreaming bigger then you have before.
You will be equipped for the journey – and not just a sprint.
You will hear God whispers amongst the noise.
If the chance ever presents itself, this would be an investment will eternal ramifications!
Do you have questions about Jesus or would like to know more? We would love to connect with you. Just click below to send us your questions!