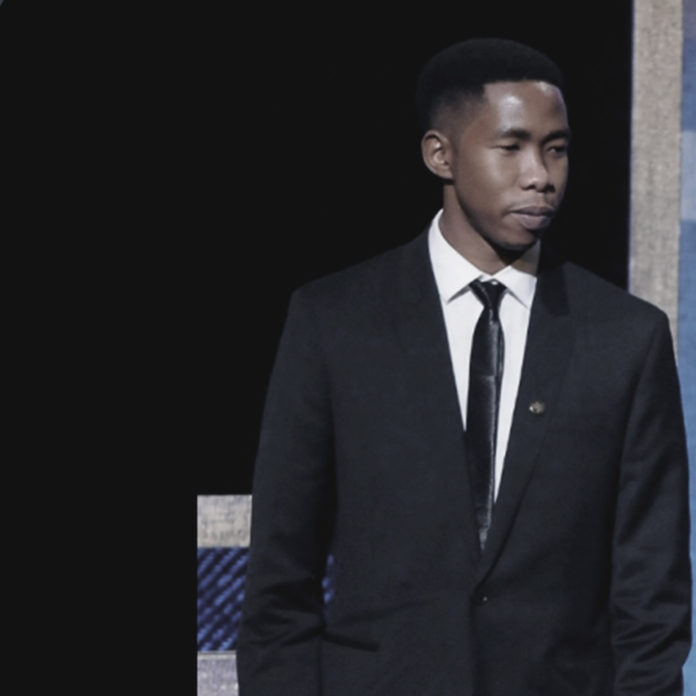 Mbuso Mandela, 24, charged with raping 15-year-old girl at a bar in Johannesburg, with police saying he will be treated like any other citizen.
Nelson Mandela's grandson has appeared in court charged with raping a 15-year-old girl at a bar, in the latest scandal to hit the family of the anti-apartheid leader.
Mbuso Mandela, 24, was "calm and composed" during a brief appearance on Monday, South Africa's newspaper reported. He remains in police custody and will return to the Johannesburg magistrates court on Friday for a bail hearing. On Tuesday police insisted he would not be treated differently from any other suspect.
Media reports suggest that the girl was followed to a toilet where she was allegedly raped in a cubicle on the night of 7 August. Mbuso was arrested last weekend after the alleged victim, who is receiving counselling, opened a case against him.
Brigadier Mashadi Selepe, a police spokeswoman, said the investigation was ongoing. "According to the complainant, it happened on 7 August 2015," she continued. "It was reported to the police on the 14 August 2015."
Selepe insisted that Mbuso Mandela would be treated like any other citizen despite his family name, adding: "All the rights of suspects are upheld during their investigation and lawful custody."
Some may argue and say what was an underage girl doing at a bar. No matter where she was, rape happened and the one responsible should accept the consequences.
No woman asks to be raped, no matter where they are. Women can't live in fear all the time or fear of going to places they want to go to "in case" they get raped.
As a society we have an issue at hand. We need to start teaching our boys NOT to rape and not only focus on the girls and always telling them what to wear, where they should go, what they need to do. Women have a freedom to live freely just like men do.
The second issue again is; club/bar owners should also take responsibility and not allow underage boys and girls to enter these places and offer them alcohol.
Seems like lust is a big issue in our society today. Lust has as its focus pleasing oneself, and it often leads to unwholesome actions to fulfill one's desires with no regard to the consequences. Lust is about possession and greed.  If lust has not yet gripped your heart and mind, ready yourself through a life lived above reproach to combat the temptations of lust.
If you currently struggle with lust, it is time to come clean before God and ask for His intervention in your life, so that holiness can be a mark of your life as well. Click on the banner below.
Do you have questions about Jesus or would like to know more? We would love to connect with you. Just click below to send us your questions!