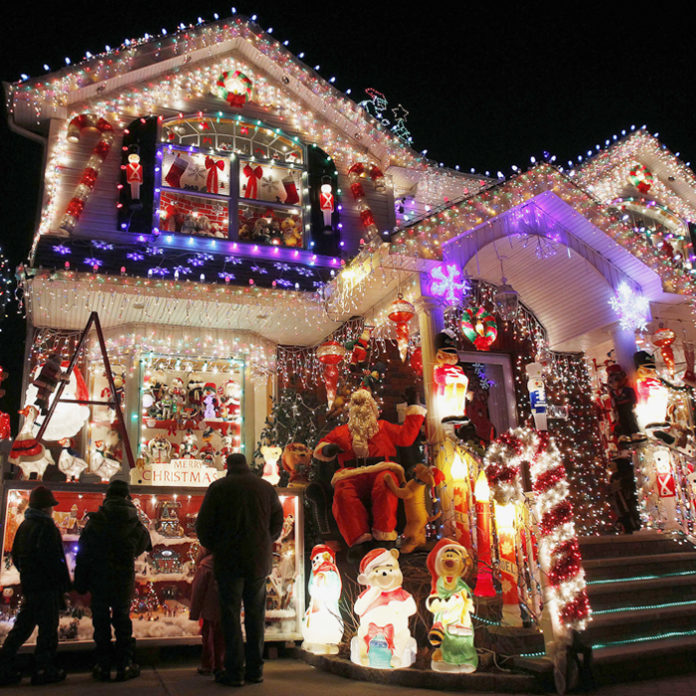 Growing up there wasn't much about the suburb I lived in that many people would shout about.  In fact, most of the time, when people asked where I stayed, the answer I gave was often met with a response not dissimilar to; "I've never heard of that place!".  I didn't take it personally because I knew that as far as suburbs go, we weren't that special. Yet, at one point in the year, all that seemed to change. Every Christmas, without fail, people would flock from all around the city to come to my suburb!! But, why?
Well, it was only as I grew older that I discovered that there was a street in my neighbourhood where every single household put lights up on their home during the Christmas season.  This meant that the whole street would be closed at night to allow people to park their cars and walk from house to house to admire the display. People of all different age groups and walks of life would come for the experience. It was almost like a scene from a Hollywood movie!  Children running around, parents laughing, dogs barking etc.
Unfortunately though, just as with most good things, this neighbourhood tradition didn't seem to last, where what started off as something that was created for the community, later became about the individual. Let me explain. The residents of the street got to a point where each year they wanted to 'out do' their fellow neighbour.  They would go out and spend a ton of money, buying the latest and brightest lights. Eventually it got to the point where it was just too expensive to maintain and before we knew it, houses on this street stopped participating. The very thing that used to bring families together during Christmas had now become the very thing that had torn them apart.
I kept wondering how it was possible that the residents had let it get to this point and then I realised that it was because they had lost their way.  They had forgotten why they had started doing it in the first place.
Here is a video that reminded me why Christmas is so special.
This Christmas let's not get caught up in the hype of spending, but rather in the love of Jesus. Let's focus more on knowing the true spirit of Christmas!
Let us not give out of excess, but rather out of what we already have.  Time, energy, love and compassion.
Christmas is a time to be with family and friends.  It's a time to not only celebrate, but also to reflect on who Jesus is and what He has done for us. And, no matter what has happened this year, you are not alone. God is with you, and He is for you.
So, don't be like those neighbours and loose sight of the true meaning of Christmas.  Make a choice to celebrate the birth of a Savior who loved you so much that He died for you.
If you can relate to the message of this blog and would like to know more, then scroll down and follow the pop up link.
Do you have questions about Jesus or would like to know more? We would love to connect with you. Just click below to send us your questions!