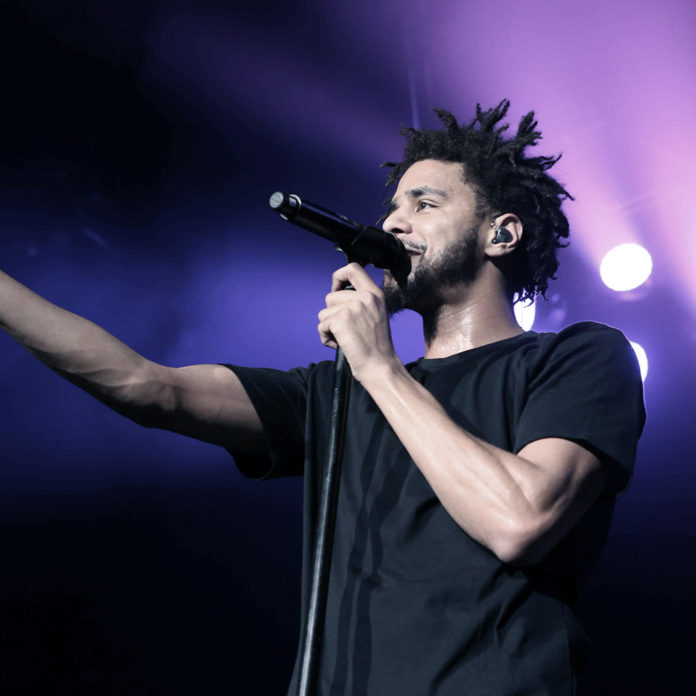 J. Cole is probably one of the most misunderstood artist at the moment, but he's also one of the greatest lyricists I have ever heard. He's changing the game and fighting against the normal rap trends. J. Cole's work never disappoints and lives up to the reputation that he has created for himself
His latest album "4 your eyes only" went double platinum and unlike other projects this one didn't feature any guest collaborations. If that isn't the sign of a great artist then I don't know what is?
Others may have done that before him but the way the rap game is going, if you're not featuring someone on your album, you're a little unusual.
His eight minutes and 51 seconds title track is possibly one of the most authentic title tracks I have heard in a long time. Without a doubt, J. Cole has done a good job on this album. The flow of the project feels like you are reading a story but with much more reality.
J. Cole may not be liked by most of the famous rappers at the moment but he is respected and it because he's produced albums that tell his story without trying to be anyone else. Real raw talent.
Despite all the controversy between J. Cole and Kanye I still have mad respect for J. Cole (even though I'm a diehard Kanye fan) and I will always listen to his albums.
Sometimes it's great to listen to artists that aren't part of the trend but are still killing it in the music game. Even though J.Cole is very well-known he still isn't seen as the most talked about rapper.  Sometimes it feels great to listen to music with no drama, no other agenda besides making great music. Even though J.Cole does call most of the well-known rappers out, he loves music and this is shown in his latest album. Go give it a listen.
4 your eyes only.
God Speed.
Do you have questions about Jesus or would like to know more? We would love to connect with you. Just click below to send us your questions!