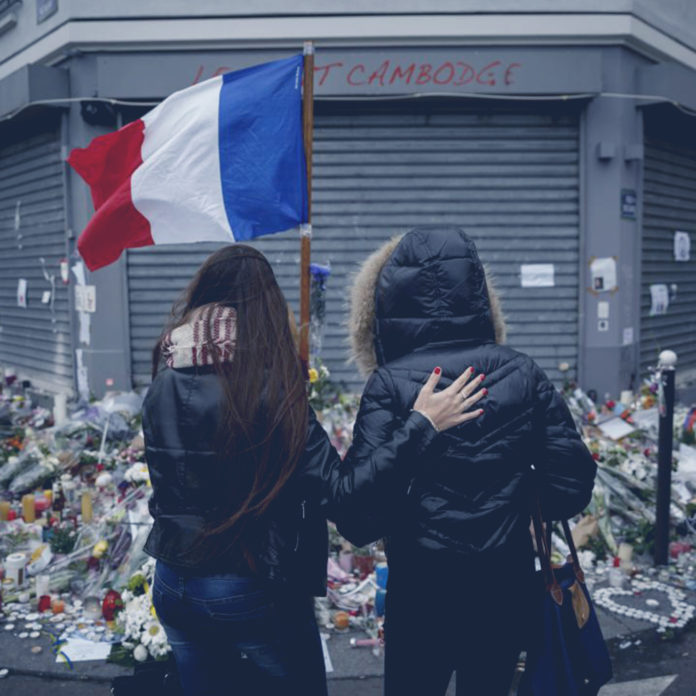 Cause for fear
It's been a scary couple of weeks. Terrorist attacks in Paris; Mass shootings in Mali; Bombs destroying lives in Beirut and an airplane being blown up somewhere over Egypt. Not to mention the continued crisis in Europe with the thousands upon thousands of refugees streaming into the continent. The list goes on and the current global situation is looking decidedly bleak. The question has to be asked, is there hope?
My own little world
My world, at times, feels fairly small. I have my home, my husband and my kids. My day to day includes folding socks, making puzzles and cleaning up the rice that my 1 year old manages to throw around the kitchen during lunch. I make meals, run errands, play games and love my family. But my little world is surrounded by a much bigger, much more daunting place. At night when I look at my sleeping children I thank God for the peace they enjoy. I pray his protection over them and pray for a bright future. But there are moments, when I read the headlines or turn on the news when I fear that the future will be anything but bright.
I hear about the hate fuelled attacks going on around the world and wonder when, or even if, it will ever come to an end. The world leaders seem to be at a loss to know what to do next and no-one appears to have any solutions. Words are cheap and in the meantime people are dying and bitterness, anger and division grows. At times it feels like everything is in a state of collapse and peace is a far off fairy tale.
Where is hope?
But… in the midst of the disaster and pain I am reminded that 'We have this hope as an anchor for the soul, firm and secure.' (Hebrews 6:19) The hope we have is Jesus. While chaos and confusion fills the media and threatens all of our peace, we can still know hope. Jesus said he would never leave us. He said that he would be a help in times of trouble.
My faith in God is not an insurance policy against hardship. It isn't some magic formula that once invoked makes all the pain and suffering disappear and leaves everything rosy. If anything the bible tells me that there will definitely be hard times and difficulties in life. It's going to be challenging and tough on occasion but if my hope is found in Christ, I don't need to be afraid. I have a promise that the end of this life on earth is not the end. This is just one chapter in the story but beyond death this story continues for those who trust in God and seek out his kingdom.
Do you have questions about Jesus or would like to know more? We would love to connect with you. Just click below to send us your questions!