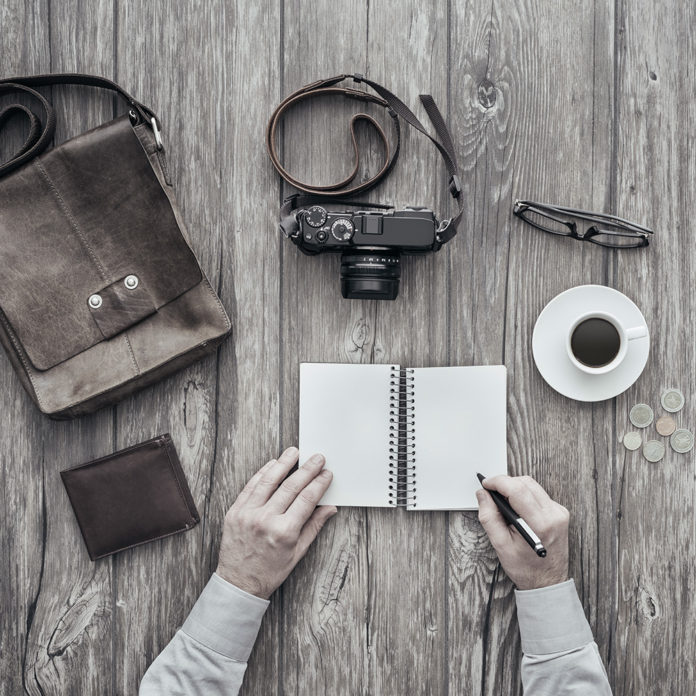 This one's for all of you freelancing creatives and aspiring entrepreneurs:
I've never been one who likes asking for help, and more especially for money or things, and I feel that that may be part of the reason why I may have had to go through certain things along my journey (even though there is nothing that I regret) – certain things that could have been avoided if I knew how to ask properly.
Learning how to write proposals changed my life! When I wrote my first proposal, I was shaking – scared that the potential client was going to say "No!" outright…
They, didn't… They responded with a resounding yes, and it was the start of a happy, interesting relationship.
Proposals are more than just a "financial estimate" for your client; it contains all of the specifics on how you are going to approach a job, as well as the scope of the work entailed.
I got a lot of help from Kristen Fischer, author of When Talent Isn't Enough, which I'd like to share. She set out the following guide for your next proposal to that dream client:
The four types of proposals
One-page agreement

Write out short scope of work
Put it on a letterhead!
Time: 15 minutes or less
Short proposal (1 – 3 pages)

Similar to one-pager, almost minimal
For new prospect who wants to know details, outlines basics of project
Time: one hour or less
Medium proposal (4 – 10 pages)

Ideal for medium to large projects (for existing client who's selling you up the chain to others who don't know you – client has higher expectations)
Create a template, and then it's plug and play
Time: No more than four hours
Long proposal (10 – 20 + Pages)

Important marketing tool (the higher your fee, the more pages your proposal will need to have. Longer document means more thought…)
Include relevant examples and figures that reflect you as an expert – this displays your knowledge and experience
Time: 1-2 days
Writing a project-winning proposal
Ready to write a winning proposal? Here are some key elements you need to consider.
What are the big-picture goals of this project?
What is the specific objective you need to achieve?
How will you measure the success of this project?
What or who is the market for this project or service?
What models are you using for this project?
Where is the source content coming from?
How much research will be necessary?
Are there specific technologies you do or do not want used?
How does this project fit into your big picture?
Have you ever done something like this before? If so, what?
Also, for some extra resources, why don't you check out the following?
The Proposal Bundle: www.proposalbundle.com and www.marketing-mentor-toolbox.com
Why did I think that a post on proposals was necessary? Well, mostly because I know that sometimes, we know where we want to be, we have a slight idea of where we're going, but we lack the necessary skills or tools to get there – you know, the practical means…
"For no matter how many promises God has made, they are "Yes" in Christ. And so through him the "Amen" is spoken by us to the glory of God."

 – 2 Corinthians 1:20 (NIV)
Jesus has spoken so many promises to us in His Word – many of which we read daily and then wonder why they aren't being fulfilled in our lives. My uncle says that it's probably because we haven't said the "Amen" (So be it!) to that promise in our own life.
Other than declaring the words that Jesus has spoken to us, there are practical ways to steward everything that He has given to us so that it can grow into something more! For me, as an aspiring entrepreneur, a tiny proposal is one of those means…
If you are interested to know a little more about what I'm talking about, why don't you click on the banner below?
Do you have questions about Jesus or would like to know more? We would love to connect with you. Just click below to send us your questions!