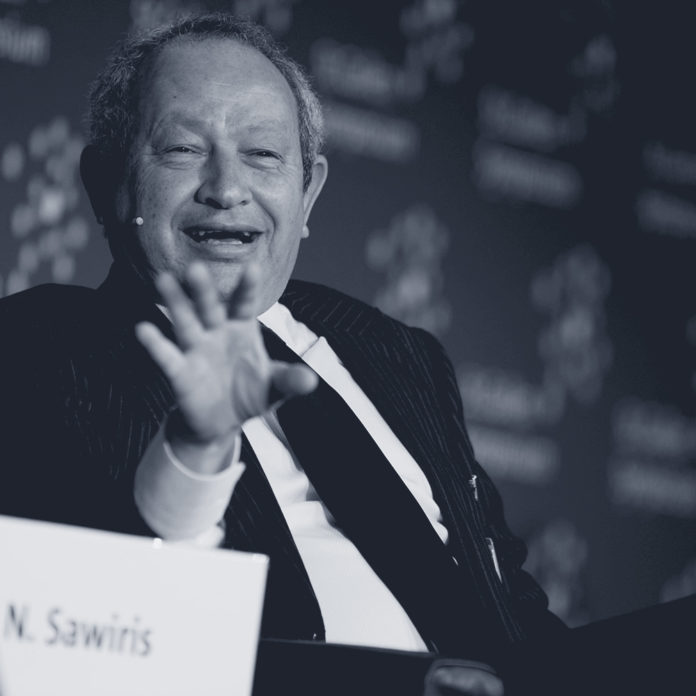 Egyptian billionaire offers to buy an ISLAND from Greece or Italy and provide jobs so fleeing migrants can 'build a new country'
An Egyptian billionaire has offered to buy an island from Greece or Italy and develop it to help hundreds of thousands of people fleeing from Syria and other conflicts.
Announcing the initiative on Twitter, telecoms tycoon Naguib Sawiris said: 'Greece or Italy sell me an island, I'll call its independence and host the migrants and provide jobs for them building their new country'.
More than 2,300 people have died at sea trying to reach Europe since January, many of them Syrians who fled their country's four-and-a-half year conflict.
His comments also come just days after heartbreaking images emerged of three-year-old Syrian boy Aylan Kurdi whose lifeless body was found washed up on a Turkish beach after drowning in the Mediterranean. 
Sawiris said in a television interview that he would approach the governments of Greece and Italy about his plan.
Asked whether he believed it could work, he said: 'Of course it's feasible.'
'You have dozens of islands which are deserted and could accommodate hundreds of thousands of refugees.'
Sawiris said an island off Greece or Italy could cost between $10million and $100million, but added the 'main thing is investment in infrastructure'.
There would be 'temporary shelters to house the people, then you start employing the people to build housing, schools, universities, hospitals.
'And if things improve, whoever wants to go back (to their homeland) goes back,' said Sawiris, whose family developed the popular El Gouna resort on Egypt's Red Sea coast.
He conceded such a plan could face challenges, including the likely difficulty of persuading Greece or Italy to sell an island and figuring out jurisdiction and customs regulations.
But those who took shelter would be treated as 'human beings,' he said. 'The way they are being treated now, they are being treated like cattle.' 
Credit:  Edited // Dailymail
Do you have questions about Jesus or would like to know more? We would love to connect with you. Just click below to send us your questions!