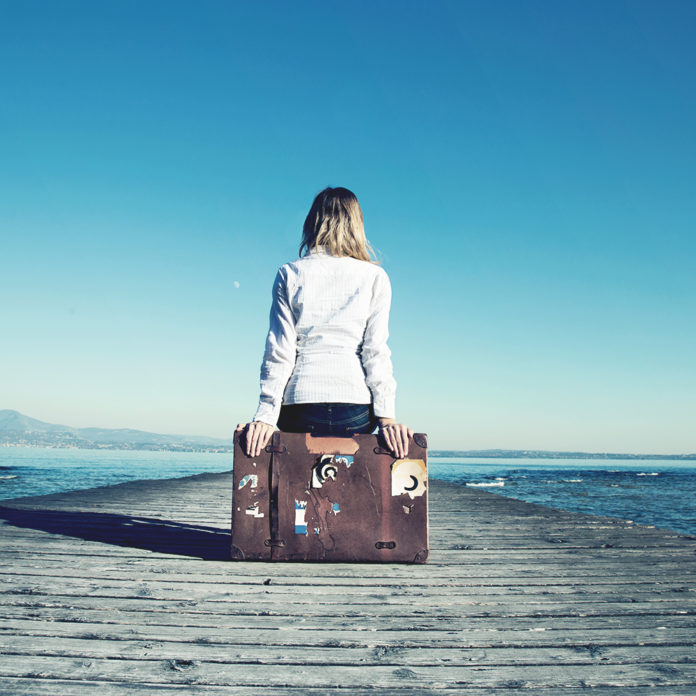 Time for a holiday? I know how you feel. It's the end of winter and it has been a long four or five months of indoors and hard work. I need a change of scenery and I'm guessing you do, too. The thing is, every time I turn on the news I hear about the decline of our currency (I live in South Africa) and I see my visions of a packed bag, meetings with random strangers, and day which turns into night in an underground bar disappear quicker than the bottom of your beer on a summer evening.
This doesn't have to be the case, even for us Africans. There are affordable options out there; you just need to do some research. Or maybe you don't – I've done it for you! Brace yourself, don't bury that wanderlust and take a look at these fantastic budget-friendly travel options.
Budapest, Hungary
Ok so yes, you have to pay for that pesky Schengen visa, but in terms of European destinations this is one of the best value for money propositions. Budapest is known for its cobbled streets, oldest ever underground railway system, and one of the largest synagogues in the world.
A 500ml beer: R20. A coffee: R22,60.
Sri-Lanka
There is more to Sri-Lanka than a cricket team! Sri Lanka is a rich and textured country teeming with wild animals, hilltop temples and delicious and inexpensive street food.
A local beer: R22. A soda: R8.
Bucharest, Romania
Always desired a trip to Paris but not the price? Bucharest is called the "Paris of the East." A fascinating 21st century art scene, 17th and 18th century Byzantine churches tucked away on narrow streets, plus the gorgeous Cișmigiu Gardens, will mean it has as much art and culture as you can desire.
A 500ml beer: R24. A coffee: R30.
Zanzibar
Zanzibar is Africa's Caribbean. With more regular flights leaving to this destination you'll find it quick and easy to get away for a weekend or long weekend. The people are friendly and the local curries are tangy, tasty and economical.
A 500ml beer: R20. A coffee: R32.
Thailand
Looking for a more exotic island getaway? Of course, lovely Thailand is always a good option. Thailand offers many holiday packages which include a hotel, tours, and food for reasonable rates. Alternatively, for the more adventurous, the country is safe and easy to travel yourself. If you are willing to bargain a bit you can get very reasonable deals for food and even bring back a few shopping items at the end of your trip.
Beer: R27. A street meal: R35.
Cambodia
Thailand's often overlooked neighbour offers another adventure. Visit Ankhor Wat at dawn and be captivated by the unbelievably intricate stone work and other-worldly sculptures. Cambodia has been through so much, yet the warm people and the buzzing scene in Pnom Penh will uplift you and the untouched islands in the South are a real treat.
R40 for a meal. R20 for a local draught
Vietnam
While you are tripping through Southeast Asia, don't forget Vietnam. Experience magical Halong Bay on a traditional Vietnamese junk, then take on zest-filled Hanoi on two wheels. Vietnam is an intriguing combination of french and asian culture which has affected the cuisine, architecture, and fashion.
Cappuccinos go for R27 a cup.
India
You will never be bored in India! This country is a crazy collision of ancient and futuristic. India is bursting with world class technology and yet you will find sacred cows in the streets. There is never enough time to see or do everything the country has to offer. If you like and can handle spicy food then this is the place for you.
R17 a cappuccino; R26 a local beer; R32 for an inexpensive meal.
Mozambique
A little closer to home: Maputo is undergoing a revival. Always festive, the heart-thumping music scene is a draw, as are the young designers and entrepreneurs.
R20 for a beer; R25 for a cappuccino.
At the end of the day, these words are true: "Traveling – it leaves you speechless, then turns you into a storyteller" (Ibn Battuta). Go for it – don't let anything hold back that travelling soul.
Do you have questions about Jesus or would like to know more? We would love to connect with you. Just click below to send us your questions!