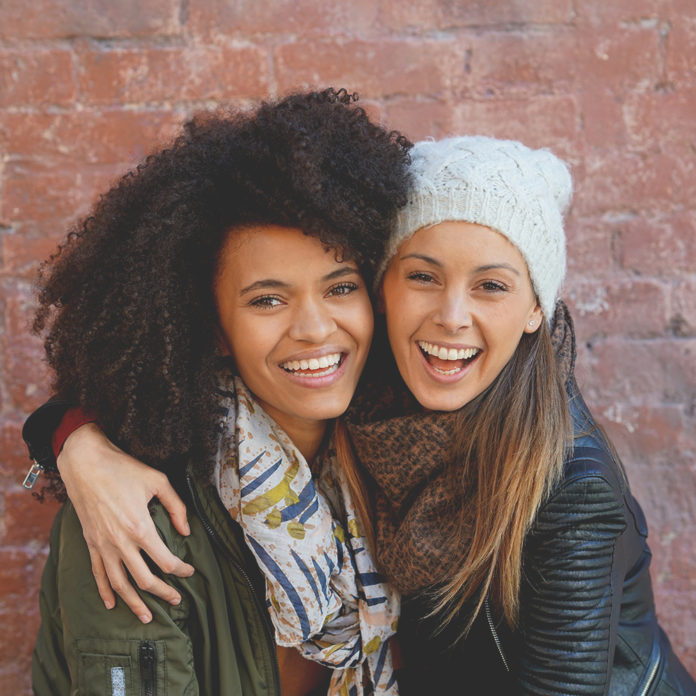 We all have those days when we are going through difficulties. You know, those moments when everything seems to be going wrong. Sometimes, we may not be the one going through a dip in our lives but someone we know might be. This can be really hard to handle when you're in this situation with a friend.
"What do I do? What do I say? How do I react? Does she want to talk about what's wrong? So I give her space?"
We often become uncertain of how to help people during their time of despair. Why is this? We are all humans, and so we all experience times of great sadness. If you're in a situation when you're not the one who is sad but someone you hold close is, all you really have to do is treat them how you would want them or someone else, to treat you.
Listen to them
When someone you know is in despair, the ability to listen to them and not just hear them, becomes really important. We need to go into conversations not with ourselves in mind but with others. This simply means, it's about what they say and how they feel and so even if that means you end up not talking much as long as you're physical and emotionally present in listening to what they are saying, it will mean so much to the person.
Be there for them
Action speaks louder than words, and in a situation where someone is going through the most, you really need to put your words into action. Empty promises and plans will not suffice. I recently had a situation with a friend who was going through a rough time and a group of us organized a movie and pizza night to show her we care instead of sending her message telling her that we do. Action and contact with someone can be all that is needed to transform a bad situation into something that really is not all that bad.
Pray for them
When we pray for someone, it is one of the most effective ways of showing them how much we care and how much we hope their situation turns around. This is because we are completely giving control over to God and trusting that His will will be outworked in the heartache and pain.
So next time you have a friend who is experiencing the back hand of life and you feel awkward on how to handle the situation, don't. Listen, love and pray and it will go a long way.
Do you have questions about Jesus or would like to know more? We would love to connect with you. Just click below to send us your questions!