Marvel, it seems, is not afraid to take chances.
Not since announcing the riskiest proposition of their next superhero movie featuring characters from a single-line-of-dialogue speaking talking tree, a sarcastic racoon, a green-skinned woman to a former WWE wrestler – not to mention headlining this cast with the then relatively unknown 'Andy Dwyer' from Parks and Recreation actor, Chris Pratt – have they taken such a brave step as Ant-Man.
Yet we all know what happened when Guardians of the Galaxy blasted into cinemas and up the International Box-Office charts. 'This is Groot' could have been the tagline. Mission accomplished.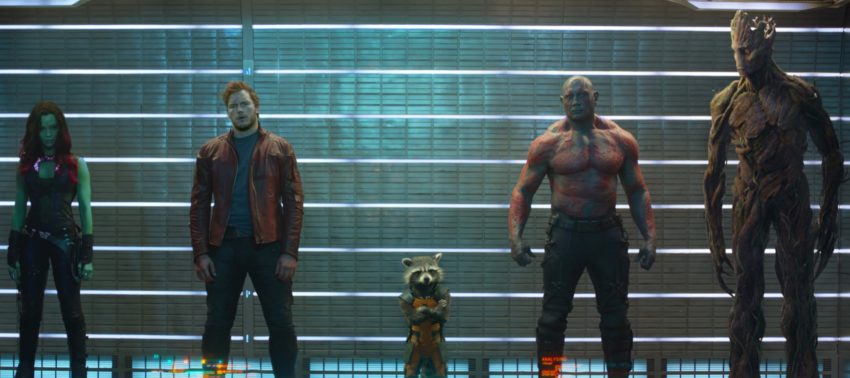 But it still leaves you wondering how a studio with benchmark heroes such as Iron Man, Thor, The Hulk and Captain America would take a risk on a less mainstream character based on a man whose 'superpower' is shrinking to the size of a tiny insect.
Perhaps that is why Ant-Man did not pull in the same kind of money that 'Guardians' was able to attract. Yet, I walked out of the cinema (too early it seems – make sure you wait for the SECOND post credits snippet!) feeling like it must be a sure fire hit.
VISUALLY BREATH-TAKING
Basically 'Honey, I shrunk the kids' for a new generation, Ant-Man has some of the best visuals I have seen in a long time. A death-defying moment for the villain involving a Thomas the tank engine electric train was sadly spoiled by the trailer, but, that aside, the bouncing between size domains seemed to take place effortlessly and with much 'Wow!' response from the audience.
Another big question Ant-Man had against it was  with lead actor, Paul Rudd.  Known more for co-starring or guest appearance roles in movies like Anchorman and TV series such as Friends and Parks and Recreation, there was some doubt as to whether he would be able to carry an entire movie. But he does just that mostly by, well, playing Paul Rudd. In a similar way to how Chris Pratt was able to layer an action hero over his snarky wise-cracking Andy Dwyer, Rudd does the same. In a way that has you completely holding thumbs for him the whole way.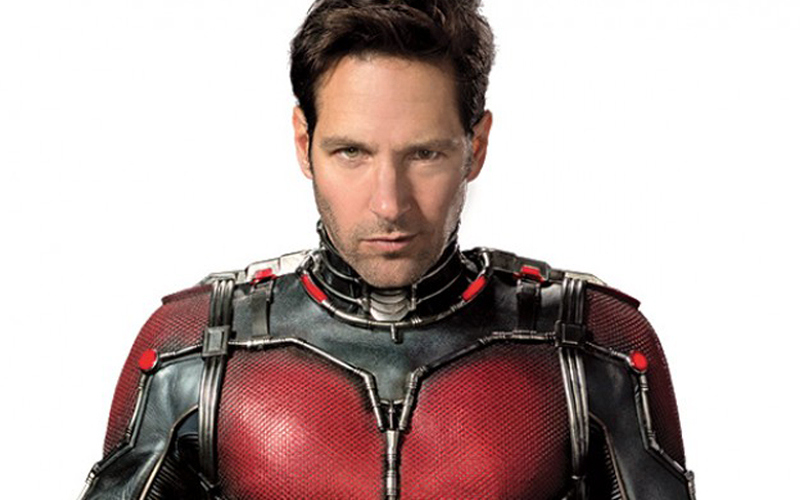 But unlike some recent Marvel box-office crushers, such as Avengers 2: Age of Ultron, what Ant-Man really had going for it was heart. In the same way that Guardians wrestled your hearts over to their team of rag-tag misfits, so Ant-Man's Scott Lang, just desperate to be reconnected with his daughter does the same. Other relationships add to this dynamic such as Hank Pym's strained relationship with his daughter, Hope, over the mysterious death of his wife, the tension between Hank and his former mentee Darren Cross (who becomes the big bad) and even the complicated dynamic between Scott and Paxton, the police officer Scott keeps butting heads with, who happens to be engaged to Scott's ex-wife.
A recurring theme in the movie is found in the line, "Become the hero, she already believes you to be" and Hank's declaration to Scott early on that, "Everybody deserves a second chance." This is a message that I imagine resonates with every one of us, especially as we take a moment to think back on some actions, thoughts and behaviour in our own lives we are not too proud of.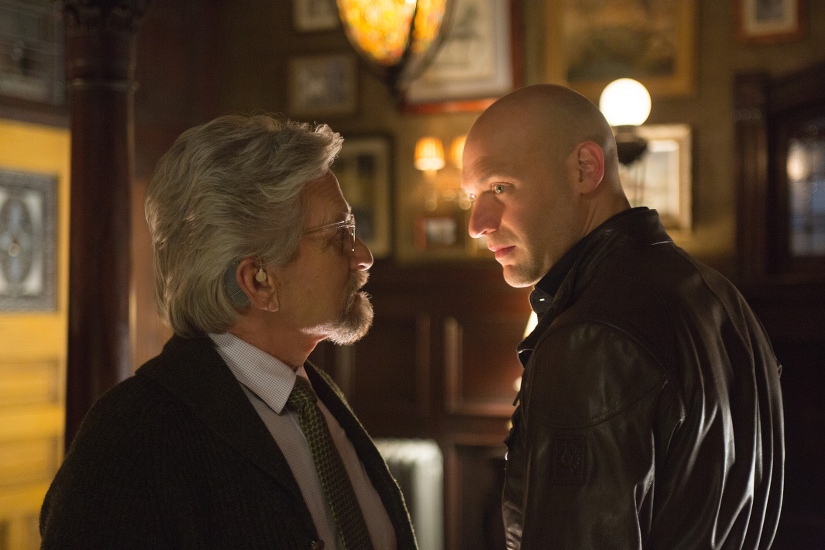 A pivotal point happens between Darren and his former mentor, when he asks him what he had seen in him to take him on as a mentor and he responds, "I saw myself in you." When he presses further, "But what made you walk away from me?" which is answered with, "I started to see too much of myself in you."
WHO DO YOU FOLLOW?
It is a healthy thing in life for us to have mentors. People we see some goodness in or some aspect of character that we could use developed in ourselves. But no man or woman is ever going to be perfect in this sense and while it can be helpful to learn and embrace some lessons from the people around us we admire, it can only lead to trouble if we try to become everything they are. Having said that, I believe one man may have been an exception. You can learn more about him by clicking on the link below.