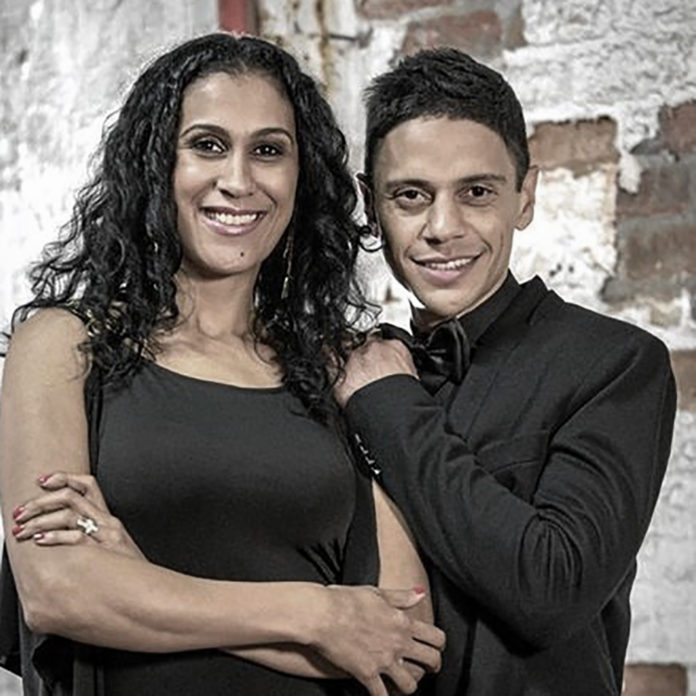 With Valentine's Day around the corner, we caught up with South Africa's very own Power Couple winners, Emile and Razia Samson, for a quick chat about their experience on the show and, of course, some relationship advice!
Tell us about your experience Power Couple SA?
Razia: It was a phenomenal experience for us. We had a chance to shut out all the noise of life and spend time together.
What did you learn about yourselves and each other?
Emile: It affirmed for me that Razia is a strong and resilient woman. I have learnt that she is truly God's best for me and that I am so blessed to have met her all those years ago.
I also learnt afresh that I have limitations and strengths within my make-up and it gave me an opportunity to come to a place of contentment with who I am, and who God has designed me to be.
Razia: It definitely taught me to face my fears, to always stay true to yourself no matter what, and to treat others the way you would like to be treated.  I learned that Emile would always have my best interests at heart regardless of the situation. He is consistent, loves unconditionally and has a strong drive to succeed, yet stay grounded. He is the most patient person I know.
What does true love mean to you? 
Emile: True love is making yourself less so that your partner can be more. The success behind this, however, is that this attitude needs to come from both partners. If this is a mutual view both partners in the relationship will win. Striking a balance in this is not easy, but crucial.
Do you think Valentine's Day puts unnecessary pressure on people to find that special someone? 
Razia: I think in today's climate people are a lot more individualistic and independent in their thinking. However, if we submit our thinking to the ploys of aggressive marketing campaigns from some shady commercial enterprises, this may make us feel the pressure of Valentine's Day a bit.
How do you, personally, feel about Valentine's Day?
Emile: I have absolutely no opinion about Valentine's Day. Razia and I, however, do not celebrate it.
Razia: Each to their own – It is not something we partake in.
So what will you be up to on Valentine's Day? 
Emile: It will be on a Sunday so it means we'll be spending it with our Joburg-based family and our three beautiful daughters.
What do you think are the secrets to a healthy relationship? 
Emile:  Focus on treating your partner with gentleness, kindness, and patience. When you fail to be this person, just apologise, pick up the pieces and continue to refocus on treating your partner in this way.
Razia: Love without limits. Communicate with your partner. Make sure that you understand each other and that you are on the same page. Don't go to bed if you have unresolved conflict.  Have date nights at least once a month so you can spend quality time together. Never speak badly about your partner to others.
Do you have questions about Jesus or would like to know more? We would love to connect with you. Just click below to send us your questions!