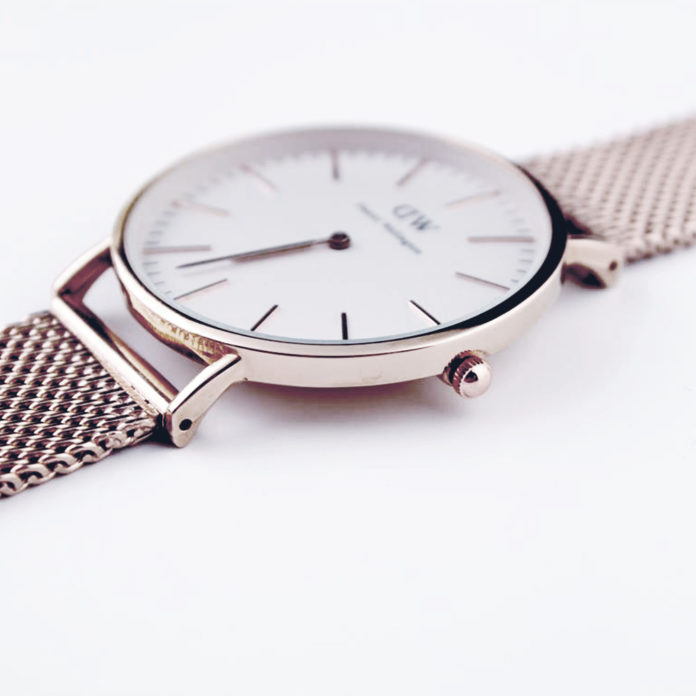 Time pieces have been loved and worn by people from all spheres of life for many, many years. Whether you're a hipster, a doctor, or an Emo kid – we all love a little face on our wrist.
Not surprisingly, watches have been trending more and more, both in the Google search bar and on my personal Pinterest boards. But how do you make a wise purchase when it comes to a timeless timepiece? I've rounded up some of the best options out there:
This watch is all about dedication to simplicity and a stunning, elegant design. It will suit you whether you're a hipster or a lawyer, and can be worn by men and woman. It features a stunning, Scandanavian design. The different face sizes include 26 mm, 34 mm, 36 mm, and 40 mm options. You will be a stand-out walking into a room with this piece.
Here is an elegant watch with a little unexpected sparkle. The company offers amazing strap shades and arm colours, with both contemporary and minimalist product design. It can be worn anywhere – I'm sure you'll encounter admiring stares wherever you go! It is suitable for both men and women.
This is a stunning watch that will set you apart from others. Simple but bold, these watches are also very affordable, with the perfect balance between stunning aesthetic and minimalist design.
I was recently in Australia, and most fashionable trendsetters were wearing a piece called Thehorse. It's bold and stands out from a mile away. I wish I could have one of these on my wrist. Its sophisticated simplicity offers a modernist take on the classic dress watch.
I hope this post has been helpful – hopefully you'll be able to make a decision secure in the knowledge you've spent money on the greatest timepiece you've ever owned!
Do you have questions about Jesus or would like to know more? We would love to connect with you. Just click below to send us your questions!