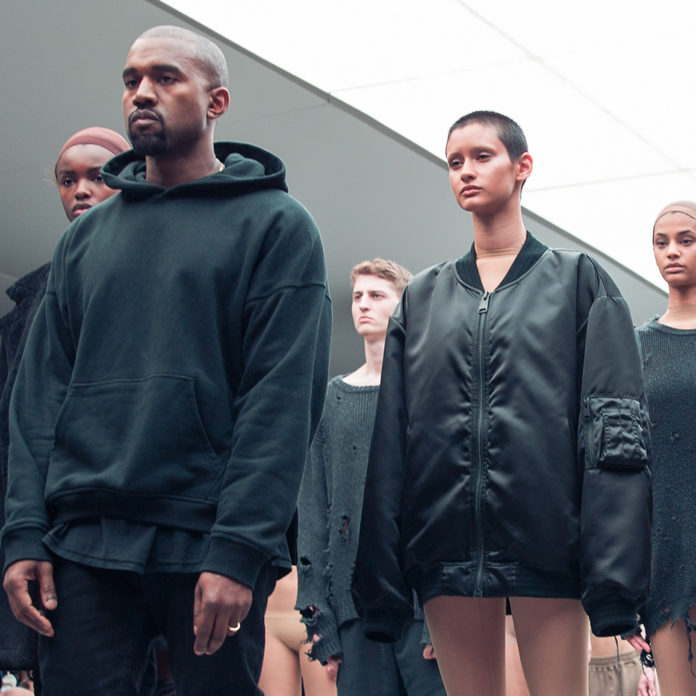 In just five days, Kanye West will be delivering his first piece of work for 2017.
Kanye has been working – not behind the scenes – with his team to launch his fifth season in the Yeezy/Adidas partnership.
West will be launching season 5 as part of the New York Fashion Week on Wednesday 15 February.
The launch is set to take place at Pier 59 at the Chelsea Piers, in New York – a change from last season's launch, also as part of the fashion week, which was held outdoors, where models stood for hours, in the heat before the actual launch could start.  After hours some of the models started collapsing – understandably.
The season 5 range will be significant as it is the first time Kanye delivers on anything major after his recent breakdown which saw him admitted to a Los Angeles hospital reportedly for exhaustion.
Apart from his brief meeting with then President elect Donald Trump, he hasn't taken part in any major interviews or public engagements.
Hopefully the season 5 launch will also see something special emerge, hopefully in the form of great shoes.
In a recent social media post, West's wife, Kim Kardashian-West also revealed that the couple had together, been working on a children's clothing line. In the post, their daughter, North, is wearing a coat and dress, from this range. Apparently, North helped pick the fabric and colour for that piece. Start them young right?
Whatever season 5 holds, we have no doubt that it will be fire.
Good luck Mr West.
Do you have questions about Jesus or would like to know more? We would love to connect with you. Just click below to send us your questions!