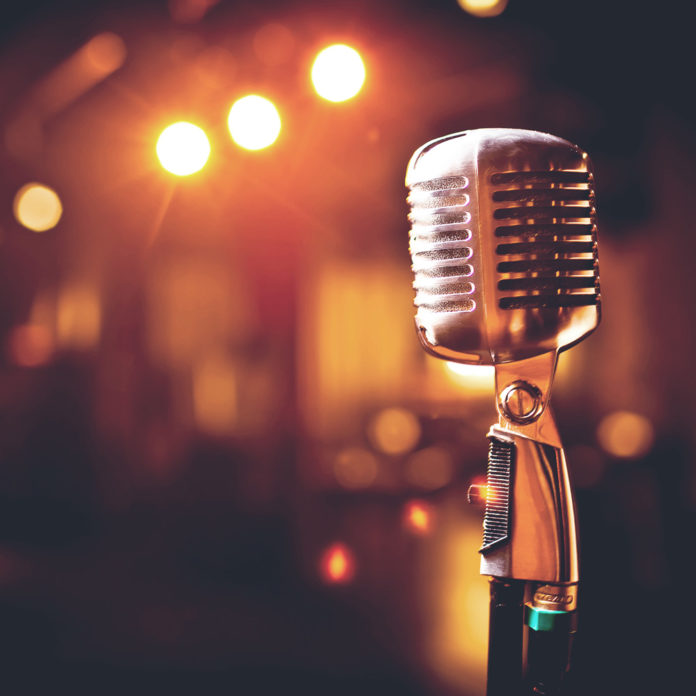 I admit, I may be a bit of a fanatic when it comes to this show, but it is a phenomenon that doesn't only catch the imaginations of the British nation, but the world. The UK has the best music industry in the world. When it comes to exciting new acts, the British market is open to new and unique expression while still grasping the concept of what quality is.
And in this environment, a talent show is more sophisticated than ever before. The nation that hosted the first ever 'Pop Idol' (that made Simon Cowell into a household name), has had an interesting group of wannabe artists to vote for. Ranging from the completely ridiculous – you can YouTube 'Bratavio' and 'Honey G' – to the sublime voices of Saara Aalto and Matt Terry.
Last Sunday the last three acts were heralded through to the finals. So to catch you up – sit back and watch a few best moments from the finalists.
5 After Midnight
Despite a clumsy name and some evident power struggles within this group, they have consistently brought people to their feet with solid dance moves and satisfying vocals. The shorter Nathan Lewis is an obvious frontman, with Keiran Alleyne adding a good high register and Jordan Lee filling it out with a richer tone (albeit sometimes flat).  Mentored by the resident mothball on the judges panel – Louis Walsh – they were his only real hope heading into the competition. Their consistency, as well as their simple approach in interviews hints towards success in the industry. Whether they have the 'star quality' to win the whole show, however, is yet to be seen.
Check out their latest performance:
Saara Aalto
This singer has been around for a while. Before X factor, she had represented Finland twice in the over-the-top EuroVision competition – as well as coming second in the first season of The Voice in her home country in 2011. She is definitely no stranger to these kind of competitions. Although the competition is always open to foreign acts, it is quite a feat that she made it all the way to the finals – having to sing to stay in the competition more than any other acts due to low votes. Things have seemed to pick up lately, however, and the British public seem to have grasped the extravagant, eclectic, crazy, that could be described as the 'cutesy', balance between Sia and early Lady Gaga. With an insane range, she is definitely the most musically proficient.
Her version of Abba's The Winner Takes It All went viral last week. Check it out below:
Matt Terry
This guy has been a favorite since the beginning. His extreme high register, as well as a range of extremely well-chosen songs has set him up for an exciting career. It has been a while since a guy has won the show and gone on to do well. Mentored by Nicole Scherzinger, he has also garnered the admiration of many girls – which no doubt has really helped. Last week, however, he came in with fewer votes than Saara or 5AM. Check out his performance – singing to get into the final:
Back to reality – the construct of the 'talent show' may be a little dated – and there are definitely new ways it could be approached. The dramatic terms such as 'Singing for Survival' or emotional confessions like 'this is all I've wanted to do in life' may be a bit exhausting, but there is no doubt that these few individual lives do change in the process – some for better than others… X factor has seen the rise of acts such as Olly Murs, Little Mix (the most successful girl band in the world), Leona Lewis, Ella Henderson, Louisa Johnson, James Arthur, Rebecca Fergusson, Shayne Ward, Alex & Sierra and 5th Harmony. There is definitely a significant increase in success for being on the show. But life is a whole lot more complex and there is no question that the producers pull strings that determine the direction of the show.
We will see who is crowned winner of 2017's round of craziness this Sunday.
Success in the eyes of media is so fickle. The amount of followers you have online doesn't simply translate to personal fulfillment either. As much as these contestants lives might change for a moment, there is only one true way that your life can permanently change for the better – from the inside out. Any influence that is external will change, but deciding to grow internally first will result in constructive, trustworthy progress in your life. Faith is a major catalyst for changing your life. Click the link below if you want to take the first step.
Do you have questions about Jesus or would like to know more? We would love to connect with you. Just click below to send us your questions!