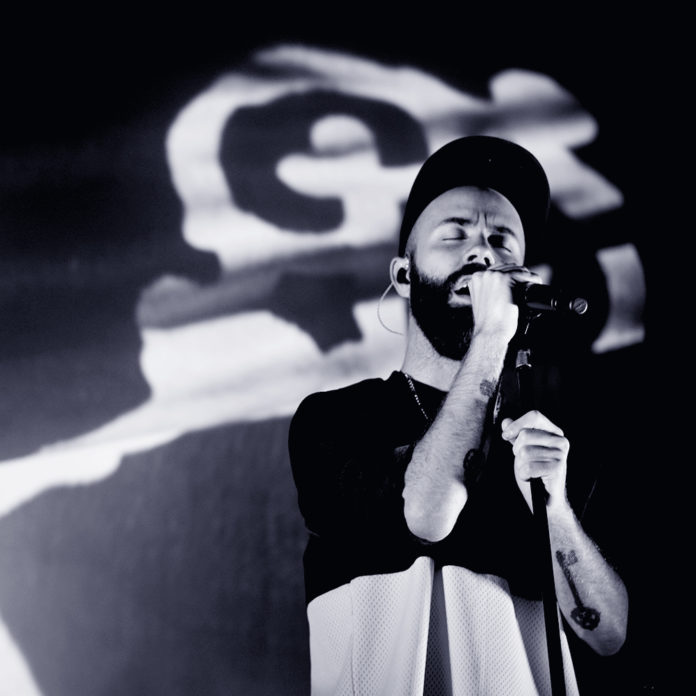 Yoann Lemoine is a true embodiment of the modern term 'creative'. An illustration and animation graduate, he went into the world of silk printing before engaging with film and creative directing of live shows. Directing music videos for the likes of Rihanna, Taylor Swift, Drake, Lana del Rey and Katy Perry – he seemed to have a successful career that was garnering Grammy attention. But that is not the limit of his ability.
Lemoine's most celebrated creative expression is his music under the pseudonym Woodkid. As a film director, he mentioned how frustrated he was in trying to find tracks to match the emotion he wanted to portray, and subsequently decided to write his own. The result is a deeply expressive genre of orchestral works that provoke narrative (unlike conventional film music, which simply supports an existing narrative). Over the years his music still holds its own as something unique. It is genre-less but is definitely something that speaks to the soul. Woodkid's rough, limited vocal ability adds a gruff reality to a warm presence of orchestral instruments. Accompanied by atmospheric inter-terrestrial scapes, this music is immersive and intoxicating.
Woodkid has garnered respect and praise from multiple creative platforms: from fashion houses to Pharrell. From classical orchestras and the likes of MTV, he has been recognized as a creative force. He recently released a number of live recordings of a show he did at the 50th Montreux Jazz Festival (he was invited to perform there). He shared his set with the likes of Son Lux, The Shoes and even Elle Fanning (who can SING!). Check out the latter below:
Other notable tracks are his famous tracks Run boy run and Iron check them out below:
As a transcendent artist, it is hard to fault Lemoine. His attitude toward creativity is a refreshing perspective that I hope others will latch onto. The world holds so much more possibility when people are not categorized by ability, but are recognized for their function – which will apply differently in different media and situations. Hope you are inspired!
Do you have questions about Jesus or would like to know more? We would love to connect with you. Just click below to send us your questions!