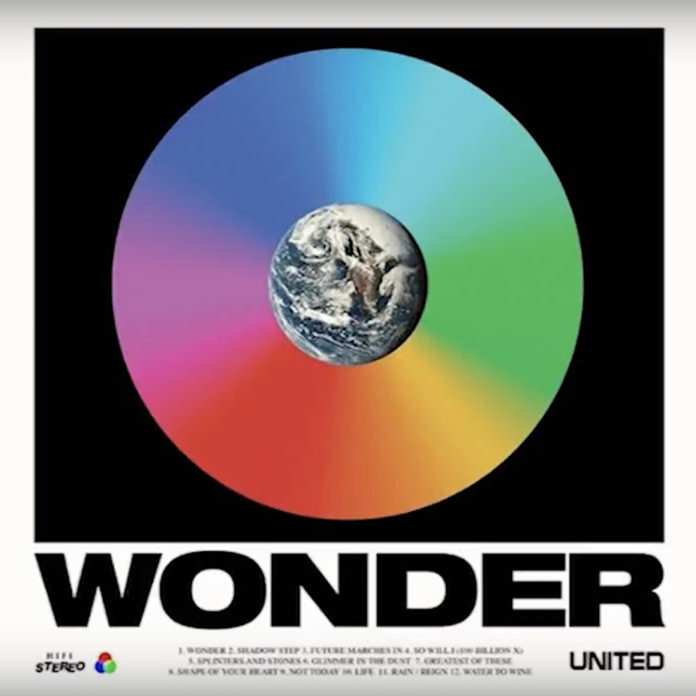 With music that is steeped in rich meaning, Hillsong United is not just a band or worship team, it is a movement that has swept the earth. With a clear message of hope and faith, it is undeniable that their story is as unique as it is remarkable – bridging the divide between ancient truth and cultural relevance beyond the four walls of the church.
Starting off as a youth band in a local church in Australia, United was a group of young people who changed the sound of church for a generation. I remember sitting in the lounge alone on holiday as a twelve-year old – watching a DVD documentary they made with their album – and being radically changed. I met God through their unapologetic love of Christ, and I know there are thousands that can say the same.
As the guys (and girls) in United grew up, their sound has changed – becoming more progressive, while still retaining the heart-fought truth and honest stance of worship. After a two-year hiatus, Aftermath was released in 2011 – clearly carrying a new musical ambition that has captured the attention of those who would otherwise have written off 'gospel music' as something that only belongs in the Bible Belt. Stylistically, this allows God to be who He is – relevant.
Their new album – Wonder – is set to do the same. With an awesome campaign that hearkens to the late 80's/early 90's retro aesthetic (find it on their Instagram), comes a sound that is definitely more colourful than the previous Empires album. Based on the two pre-released tracks, there is definitely a fuller texture – with robust synths and well-defined layers.
In both Wonder and Splinters and Stones there is a layered treatment of vocals which was present in previous projects, but feels significantly defined. Wonder embodies a three-part harmony approach with additianal looped vocals in the big sections, while in Splinters and Stones there is more of Bon Iver – like vocoder in the verses and congregational choruses at the end.
Where Empires was definitely a vast, expansive sonic environment that carried an awe-inspired intimacy, Wonder definitely sounds more celebratory in mood and feel. Check out the lyric video for the title track below:
Between touring, family life, serving in their local church, it is hard to perceive how they have been able to produce yet another album. Watching the recent Let Hope Rise film about their lives, it is clear that there is a significant cost involved in reaching people like they do. As someone who has personally been changed by their creative diligence, I am extremely grateful.
If you're being honest, you might be in the same boat as I was 13 years ago – unconvinced about God and what he meant to me. But I found a God who not only cared, but believed in me. A God who was relevant to my problems and full of incredible fun. He is exciting and full of wonder – powerful and brilliant. If you personally want to experience Him personally, click on the link below to find out more.
Do you have questions about Jesus or would like to know more? We would love to connect with you. Just click below to send us your questions!