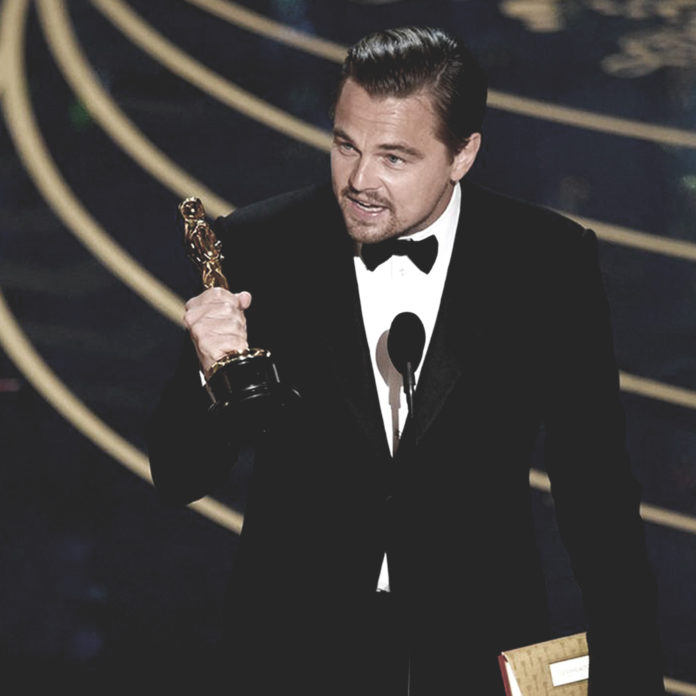 Yes, Leo finally got his Oscar. Can you believe it? After five previous attempts, one of our favourite leading men finally got the statue for his knock-out performance in The Revenant – and it's safe to say we're all elated.
But there's way more to the Oscars than Leonardo DiCaprio's well-deserved coup (yes, we know that's hard to imagine), and there may even be some serious food for thought. We came up with three life lessons from this year's awards that should get Oscar lovers everywhere thinking.
1. The entertainment industry is broken:
Scrap that: The world is broken. Funnyman Chris Rock, this year's host, went for the jugular right from his much anticipated opening monologue: "I'm here at the Academy Awards, otherwise known as the White People's Choice Awards," he chimed. He made a joke of it, but the underlying message that came through so strongly in the lead-up the evening was still unmissable: even in this day and age, actors of colour are not acknowledged for their achievements to the degree they're supposed to.
The reality is simple: We live in a broken world that is still, even in 2016, divided among racial lines to a much greater extent than we think. Hopefully, next year's Oscars ceremony will be more representative of a wider demographic – but in the meantime, change is up to you. What are some of the attitudes and behaviours that you can start addressing right now in order to create a more equal world?
2. Just keep swimming:
Here's a little detail that you may have missed in the story of Leo's Oscar bid: His quest for a gold statue began way back in 1994. Yes, 1994 – when you were probably running around in nappies. In the meantime, Leo hasn't given up: he has quietly honed his craft, turning in solid, consistent, and often Oscar-worthy performances year after year.
He could have given up long ago. He could have lived in resentment for not being recognised for his obvious talent. But that's not what it's about. You may be in the same boat. You may have been working hard over many years, without recognition. But your time will come. In the end, we don't do what we do for recognition, do we? We do it because we believe in what it is that we spend our time and effort on. Remember that. "Just keep swimming," in the wise words of Dory.
3. Real life happens:
One of the surprising moments of the night was Lady Gaga's performance of Til it Happens to You, a song about abuse, and the idea that you don't really understand what others go through until you find yourself in the same situation. It got the first standing ovation of the night – and rightly so. The song, with a haunting melody and hard-hitting lyrics, basically serves as a reminder that you are surrounded by people who are going through real, often painful challenges.
In this broken world, real life happens – and it's good to keep in mind that, even in your triumphs, pain and suffering may be only as far away as the person sitting right next to you. It's easy to forget that. Who knows – maybe you are going through a challenge like that right now yourself?
If you're in a situation like that, or if you simply need to reach out to someone to chat, feel free to click on the link below, or to view the video in the popup.
Do you have questions about Jesus or would like to know more? We would love to connect with you. Just click below to send us your questions!