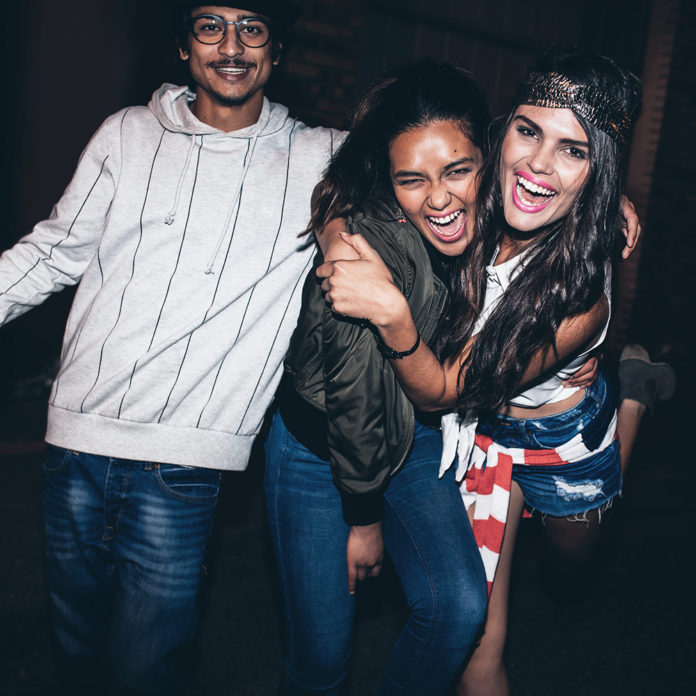 I'm not your friend anymore
Arguments happen in every home. In our house when things have gotten really heated and there's nothing left to say, my girls' favourite "last words" in any disagreement have become the all encompassing "I'm not your friend anymore". Thankfully this resolution only lasts for as long as the offense is remembered (normally a max of five minutes) and after that normal relation resume. What strikes me though is that even at seven, five and three years old, it is understood that friendship is valuable and withholding it from someone will cause them pain.
Experts agree that the role friendships play in our lives is one of the most important and yet least understood areas of psychology. Studies have been conducted on friendships between children but adult friendships are less well researched. This, however, doesn't mean they are without value.
Stop the world…
As life gets busier and the responsibilities of work, family and all the rest grow, our friendships seem to be one area that gets placed on the shelf first, while we focus on juggling the other aspects of our day-to-day. As a mom, I know that dividing my time between my husband, my kids, their various routines, running the house, and making time for my own sanity, leaves very little energy and space for my friendships. It's sad to say that these are often neglected and not given the time that they deserve. The truth is, though, that because of all the things that steal our time, friendships are a necessary ingredient to building a happy, healthy, balanced life. We were created to be relational; it's a natural human desire and reflects the fact that God created us to have a relationship with him.
As iron sharpens iron, so a friend sharpens a friend.
You may feel that you're too busy for friends or that friendships don't really add anything to your life, but in reality friendships provide mutual benefit and on many levels real friends make life much sweeter. Here are some of the perks of having good friends:
You're less lonely. Sounds ridiculously obvious but loneliness is painful and demoralizing. Pursuing your friendships is worth the effort if only to avoid experiencing loneliness.
They celebrate with you. Your victories and successes are more joyful and sweeter when you can share them with people who are genuinely pleased for you.
Friends will cry with you. True friends can share your burdens and support you through tough times so you don't need to navigate a difficult season alone.
They challenge you. Honest friendships can call you out when you're making bad choices, point out when you're wrong, and challenge you to be better in a way no other relationship can.
Friends broaden your experience. While your family will most likely have a similar worldview and culture, friendships expose you to different opinions, ways of doing things, and experiences beyond your sphere.
They spur you on. Friendships can motivate you to do better, encourage you to try new things, and inspire you to attempt more or to follow your dreams, especially if your friends are cheering you on and wanting you to succeed.
Friends make us happy. Studies show that friendships improve our lives because we're happier when we have friends. Having someone there to share life with makes the journey more enjoyable.
Seek and you shall find
There are many benefits to friendship and most of us will agree that friends are important. For some, finding good friends is a challenge and this list above, instead of encouraging them, has left them longing for a friend that will add joy and colour to their daily lives.   This quality of relationship takes work and a certain amount of faith but the benefits far exceed the effort required. You may not have a relationship like this at present but that doesn't mean it will never be yours to enjoy.
Keep seeking to be a friend to those around you and look for ways to invest time into your relationships because it's an old truth, but a truth none-the-less, that to have a friend you must be a friend.
Do you have questions about Jesus or would like to know more? We would love to connect with you. Just click below to send us your questions!