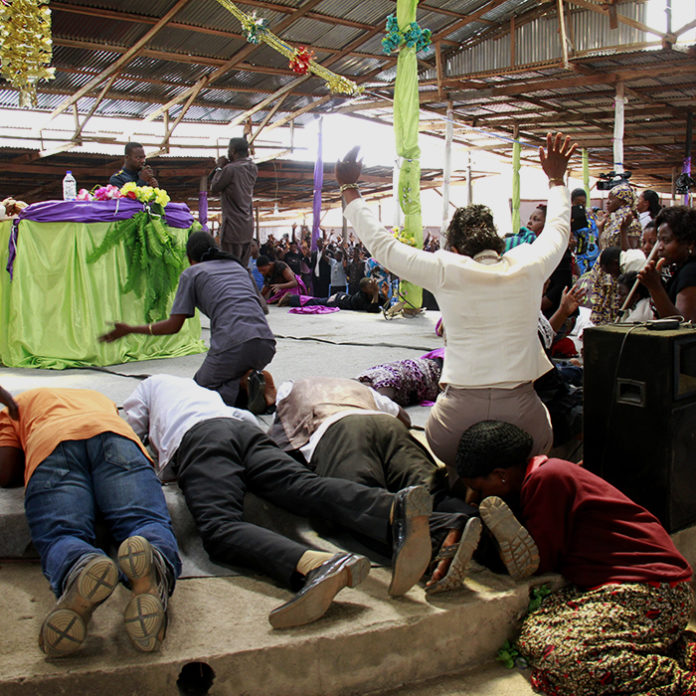 Let's face it. We've all seen the portrayals in movies or heard the dramatic stories from friends. Maybe, while attending a church service, we've even seen people "under the anointing", screaming, falling over and shaking violently. When we ask what is causing this, we are told that it is "the power of the Holy Spirit". So, the next logical thing is to ask: who or what is the Holy Spirit? And why does its appearance – or his appearance, depending on which side of the fence you sit – result in such manic and uncontrollable behavior?
We decided to do a bit of reading and came up with 2 pretty basic but helpful answers. These things seem simple enough but, if you've been searching – especially if you're not clued up about religious jargon – it can provide some useful, preliminary insight.
1. The Holy Spirit is a person, not a 'thing' or just a 'force'
2. The Holy Spirit's purpose is not to make people fall on the floor or act all crazy. As the video below will show, His existence is for a far greater purpose than that
Taking this to the next level, here's a great video we came across with some further thoughts on the subject. We hope it will help you. Even if you don't understand some of the church lingo used, you'll get the gist of it.
If you find yourself at a place in your life where you are searching for meaning to the deeper issues of faith and want to know more about God, our passion is to walk with you on that journey. Understanding concepts like faith, God and even the Holy Spirit cannot be accomplished just by reading a single article. It's a journey and we want to walk it with you. Click on the banner below and check out another video that talks about who we are and what we want to share with you.
If you'd like to share with us some of your own thoughts about the Holy Spirit and add to the discussion, feel free to write in our comments section.
Do you have questions about Jesus or would like to know more? We would love to connect with you. Just click below to send us your questions!