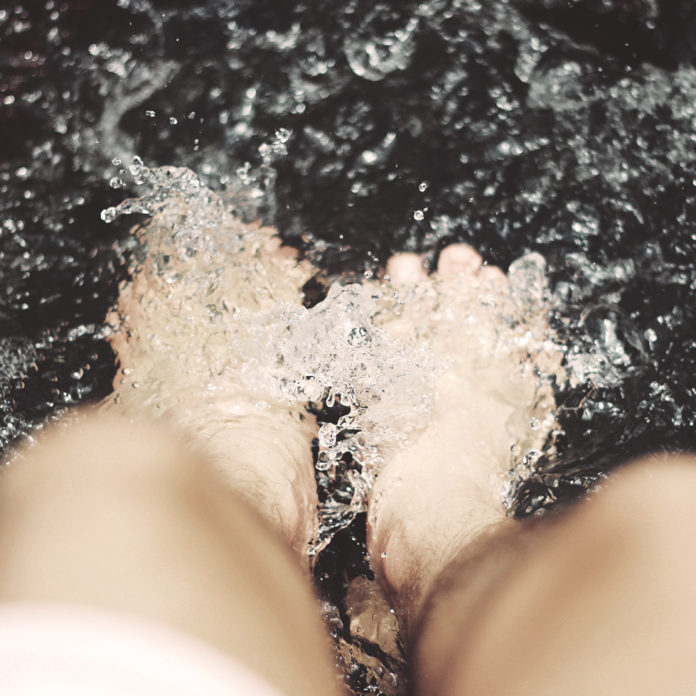 There has been a song that has captured the attention of our generation in many ways. I'm not sure if you saw Selina Gomez's video diary heading into her AMA performance over a year ago, but in it she speaks about how Hillsong United's song Oceans (Where Feet May Fail) helped her with her delivery. It took a song that was already changing the world to a whole new level. I believe it is a desperate cry of the human heart to God – whether they know Him or not. Check it out below:
I have been singing this song with conviction for a while now, but to be honest, I did not truly understand what I was singing about until a few days ago. I was recently given an amazing opportunity that required me to change a whole lot of what my life looked like. It has changed who I see every week. It has changed my responsibility. It has changed my lifestyle. It has changed my priorities. It has changed a big deal of what I do. But it was the right opportunity and I am so grateful for it.
The thing is, I have been learning more than ever that what God intends to do with your life has nothing to do with what you think you are capable of. Just like the song says: "You call me out upon the waters/The great unknown/Where feet may fail". It is a reference to when the disciple Peter sees Jesus walking on water and steps out of the boat to join him. The fact is, our feet are not made to walk on water. But with Jesus, Peter was able to. I am in a place where I can see how more and more of my life is heading towards the "where feet may fail" situation. Without God, I will be drowning for days – trying to swim through a storm I was called to run over.
The song goes on to ask God to lead us to a place where our trust is without borders. Asking for this is probably one of the scariest things you could do. The only place where your trust is borderless is when there is nothing else to trust but God. God is the only unlimited entity you could trust; everything else – your bank account, credibility, social media impact, and physical health – has limits. I regularly set aside time to read my Bible and pray every day. But this week, due to the changeup of my schedule, I didn't get to it for two days. And I could feel it straight away. Without God being the first thing I did that day, I could see how my soul began to drown in the circumstances I found myself in.
As much as it applies to me, I believe it applies to you. The things that we dream about – those deep heart desires that seem impossible – are just that: impossible. We were never made to do life on our own. Trying to make things work for ourselves, no matter how successful we are, is like trying to obtain something and missing half of the formula – the most important half.
I believe that you are called to live an extraordinary life – one that defies what people say is normal. I believe that you were created like no other person. You have skills and desires, temperaments and a story that are all tailored towards you changing this world for good. But all of it stems from knowing God. Knowing Him enough to trust Him. Trusting Him enough to obey Him.
My greatest concern in life is not whether I will be loved or remembered. It is not tied to how much I will have earned. It has nothing to do with success. Knowing God eliminates those fears. My concern is solely this: was my time on earth effective? Was I useful?
I don't know where you are on the journey to knowing God. You may have not started; you may be further down the road than I am. But can I encourage you that there is more. There is more of God to be found in your life. There is more to who you are and what you are called to – and it all stems out of relationship with Jesus Christ. Click on the link to find out more.
Do you have questions about Jesus or would like to know more? We would love to connect with you. Just click below to send us your questions!