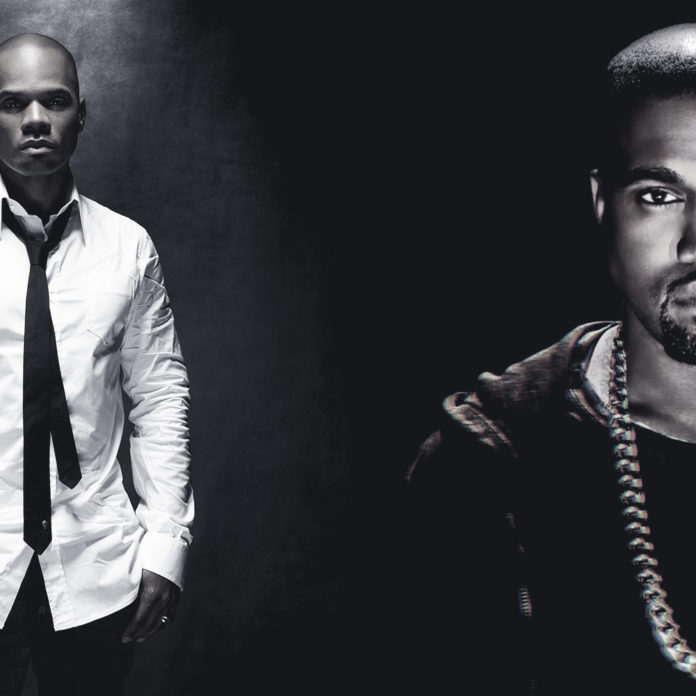 Just a few days ago, Kanye West surprised some of us when he took to Twitter to share the news that his latest project, Waves, is "actually a gospel album".
While none of us really knew what to make of this news, a few media sources have reported that there may be truth to the statement – and those reports seem to now have been confirmed. Over the weekend, @TeamKanyeDaily and a few other sources posted some pics on social networks that show West in the studio with artists like Andre 3000, Kid Cudi, 2 Chainz – and none other than gospel superstar Kirk Franklin.
The good folks at Relevant Magazine were also quick to point out that the album was originally supposed to be called So Help Me God, and that one of the tracks on a tracklisting Kanye posted to Twitter was a two-part song called Father Stretch my Hands. 
Seems like the gospel rumour may well be true…
I guess the one big question is: Will the Gospel of Kanye bear any semblance to the actual gospel? Given the rapper's antics of late, that may be a tricky question to answer!
We won't have to wait long though: the new album is supposed to drop on February 11.
What do you think about a Kanye/Kirk collab? Does it make sense, or is it a bad idea? Share your thoughts below.
Do you have questions about Jesus or would like to know more? We would love to connect with you. Just click below to send us your questions!