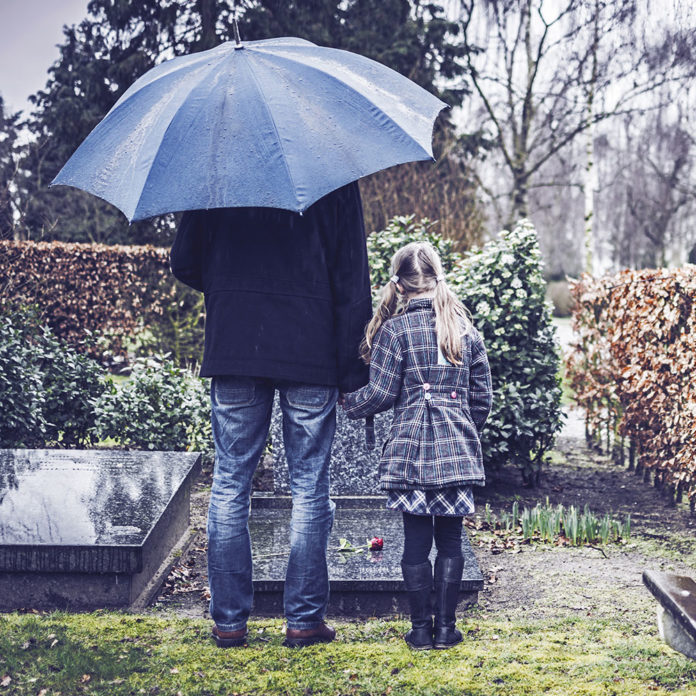 This is not intended to be a morbid post, but everywhere you look, people are dying. Death can be just another news story until it hits a little closer to home. I think most of us can say we have lost someone close to us. Or if not close to us, then someone we know.
This hit rather close to home recently. A boy in my daughter's grade suddenly and tragically passed away. I was faced with having to answer this question for her and with her:
What happens when you die?
The funeral was sad. Staring at the small coffin, all one could think of is how final this was. Just then, the minister read a passage out of the Bible which told the story of the death of Lazarus, who was Jesus' friend.
This verse in particular stood out for me,
Jesus told her, "I am the resurrection and the life. Anyone who believes in me will live, even after dying. Everyone who lives in me and believes in me will never ever die. Do you believe this, Martha?" – John 11:25-26
Have you read that verse before? I have read it many times before but it suddenly made sense. Staring at the coffin and facing the finality of this boy's life, it hit me. This is what happens when you die:
Death is not what it seems
Let's be honest, death is scary. It's something we avoid at all costs. Death terrifies us all. I think it's terrifying because it's so mysterious and uncertain. But death is not what it seems. Yes, death happens to us all. To every living creature, plant or human being. That is really morbid, I know. But here is the truth about death: it does not have the final say for those who have a faith in Jesus Christ. That's what Jesus was trying to tell Lazarus' sisters, Mary and Martha. When we die, our bodies and our organs die but our spirit does not die. This precious boy had made a public decision to follow Jesus and so when his body died, his spirit did not. His spirit went straight to heaven to be with His Saviour, Friend and Heavenly Father. He is now living it complete peace, joy and bliss.
One of the many things I love about Jesus is that He truly is the answer to everything. He is the answering assurance when our bodies die and He is the comfort to those who are left here on earth.
I want to leave you with two questions:
Do you need peace about what will happen to your spirit when your body dies?
Do you need comfort and peace after the death of someone you loved?
If you answered yes to any of those questions, we are here to help. Click on the link below or on the pop up.
Do you have questions about Jesus or would like to know more? We would love to connect with you. Just click below to send us your questions!