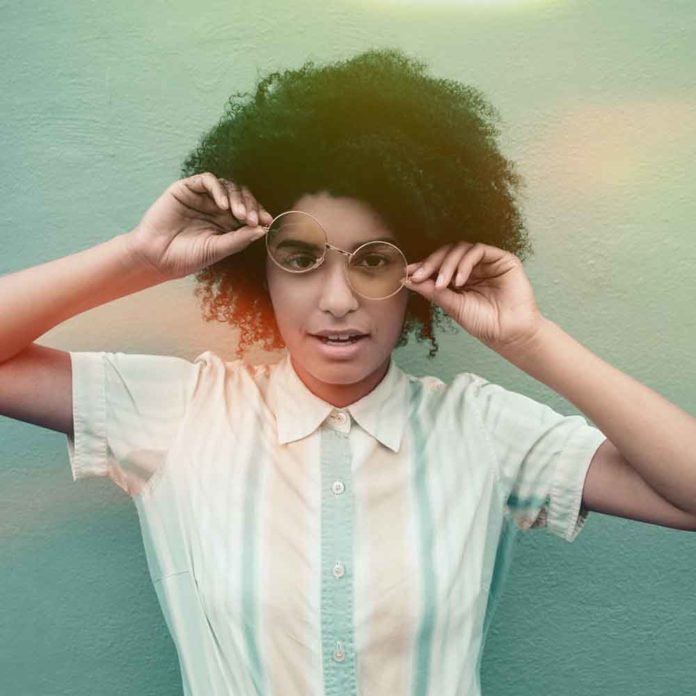 A perfect kind of love that we all need
When I think of Easter, I see it as very sacred time. One which I don't take lightly.
It's a perfect kind of love that has brought nothing but healing, joy, restoration, freedom, goodness, peace, and has given me a deep understanding of who I am, and what I have been called to do.
It's a kind of love that the world needs, and that we need as people. And what I love knowing is that Gods love is inclusive, it's for everyone – you don't need to be perfect, or "sin free" before accepting His love. You just have to be you, and run into his presence, and be open to receiving His love.
God gave His only son, Jesus, as an ultimate sacrifice of love for us, and Jesus willingly died for all of us – so that we can have and receive this perfect unconditional love with God.
Looking for answers
I remember the words: "YOU ARE WORTHY, BECAUSE I SAY SO, BECAUSE I CHOSE YOU, AND WILL ALWAYS CHOOSE YOU!" so clearly whilst wiping away my tears in my car. I was twenty years old at the time, half way through my performing arts studies, and I was about to start a modeling job that I despised. I felt lost, disappointed with myself and resented the season I was in.
At that point in my life I wanted more. I wanted to experience a life worth living, one that I felt called to live. I was tired of running. Tired of trying to escape from all the heavy sadness and disappointment that I felt constantly through alcohol, partying, and dating. I wanted truth in my life – real truth – substance that carried weight and profound meaning, I wanted emotional healing and restoration, and I wanted to understand Christianity for myself on a personal level. 
THE WRONG KIND OF LOVE
I grew up with the mindset that who I was, was not good enough, worthy of anything special, talented, or clever enough. And in some ways I think I accepted this way of thinking, and never ever allowed myself to dream, because I didn't think that I was worthy to have dreams let alone pursuing them.
Many factors, and general life experiences can shape our mindsets, character, identity, and values, so much so that we live out of those broken mindsets and experiences that have shaped us, whether it be good or bad – as if it were our norm, our truth.
When in fact we are settling in life, and letting lies deceive us from living lives that should be full of joy and emotional freedom.
THE PERSUIT OF REAL LOVE
When I started my personal relationship with Jesus, I was a very broken person, and I was hungry for more – if not desperate. I was tired of trying to find happiness, love, acceptance, and a feeling of worth through empty things and broken relationships. Plus, I was also tired of people telling me who they thought I was, or who I should be.
I wanted God to show me who I was, who He made me to be, and what His purpose and plan was for me. Something that we all want and crave to know – who are we really, and what is our purpose.
It may sound strange going from earthly, material things, and empty relationships that are visible, and almost tangible in many ways, through to wanting to find truth in a God who we can't see or sit down with in person to learn from.
However, I had to take a step out in faith in the unseen, start reading the Bible, praying in my day to day, actively read books about Him and meeting and hanging out with other Christians in order to discover who God was on a personal level.
Fourteen years later on this journey, and I honestly cannot get enough, just when I think I have God figured out, He reveals something new and beautiful to me about who He is, that I stand in complete awe and wonder. It honestly is one of the most exciting and fulfilling journeys that I get to do every single day.
THE KIND OF PERFECT LOVE THAT WE ALL NEED
When I think of Easter, yes of course chocolates come to mind, but most importantly I clearly see the image of the cross in my mind. I sense such a deep unconditional, and sacrificial love that I often can't comprehend sometimes.
A kind of love that says:
"I chose you, and I will always choose you, despite flaws, faults and sin, I choose you and love you just the way you are. "
A kind of love that is worth dying for.
A love whereby a man suffered in excruciating, and unbearable physical pain.
A love that was rejected by many.
A love the withstood humiliation, embarrassment, and verbal abuse was inflected upon by many.
A love that said: "FATHER FORGIVE THEM".
A love that will always choose us unconditionally.
A kind of perfect love that we ALL need.
A kind of love that is available for ALL.
How could we not want to run towards Him?
Do you have questions about Jesus or would like to know more? We would love to connect with you. Just click below to send us your questions!