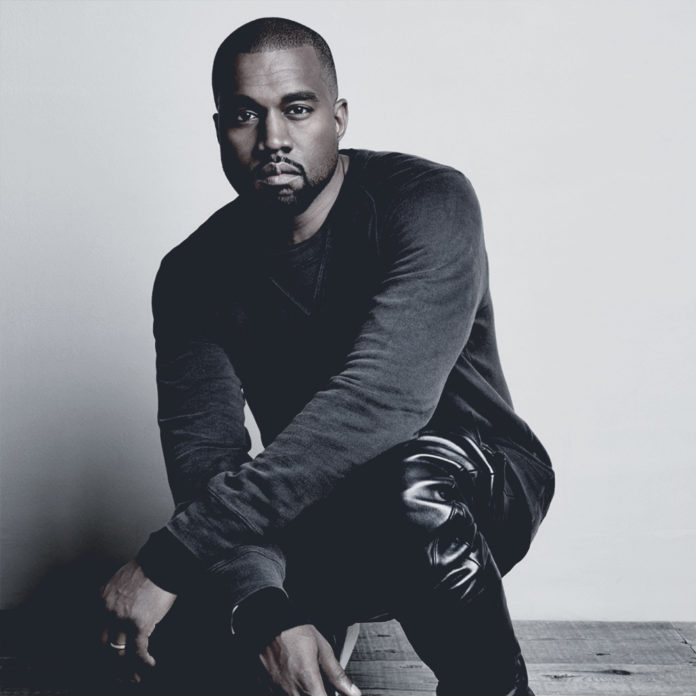 'And yes, as you probably could have guessed by this moment, I have decided in 2020 to run for president.'
Kanye West received the Michael Jackson Video Vanguard Award at tonight's MTV Video Music Awards, and he closed his acceptance speech by announcing he's running for president in 2020. Yes, really!
The segment started with a bang when West was handed his Moonman by an unexpected contemporary: reigning pop queen / one-time Kanye "victim" Taylor Swift. After a narrated montage containing clips from every part of West's career, Swift came up on stage and talked about her West fandom and his influence on her career. She wrapped her speech by quoting West's infamous 2009 VMA interruption — you know, the one where he rushed the stage and grabbed the mic from Swift to defend Beyoncé's work — to proclaim that he's had "one of the greatest careers of all time."
West then spoke at length about being changed by fatherhood, defending artistry, the hypocrisy of media, the ridiculousness of award shows, and smoking a little something before getting up on stage "to take the edge off." Yes, really! (Just one of many choice quotes: "I will die for the art, and for what I believe in — and the art ain't always gonna be polite!") He didn't perform any music, a major break from recent Video Vanguard recipients — Beyoncé and Justin Timberlake both performed lengthy, career-spanning medleys when they won in 2014 and 2013, respectively — but his speech definitely constituted a special, idiosyncratic sort of performance.
And hey, who knows — in five years, West could be taking that signature intensity and boldness all the way to the White House. (Bring on First Lady Kim Kardashian West!)
For more on VMAs 2015 and the winners click here
Do you have questions about Jesus or would like to know more? We would love to connect with you. Just click below to send us your questions!