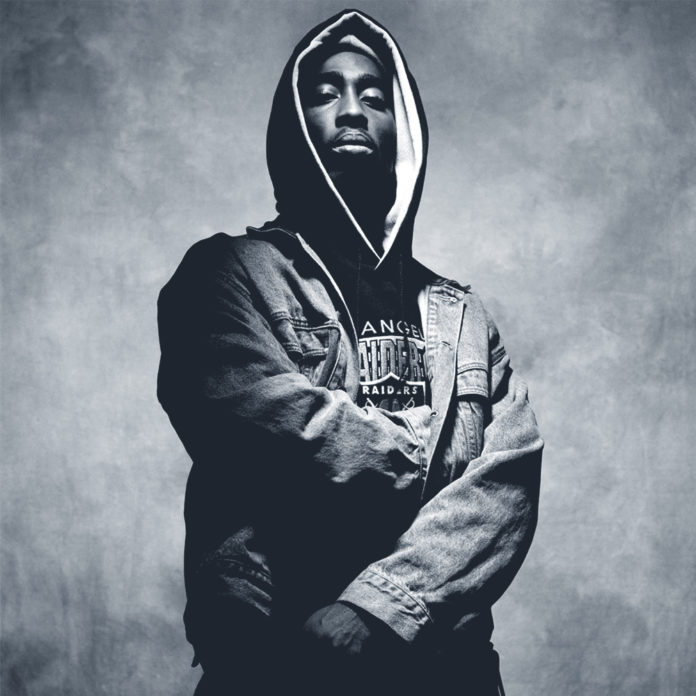 According to an item in Page Six, an emotional letter written by rapper Tupac Shakur twenty years ago while he was incarcerated in Dannemora prison in upstate New York on sexual assault charges, is up for sale by an autograph auctioneer known as Moments In Time.
After surviving a shootout and being imprisoned on the assualt charges, Shakur said in an interview that year that he planned to change his ways, reportedly saying that "Thug Life," which was tattooed on his his chest, was dead to him. "Thug Life to me is dead. If it's real then let somebody else represent it because I'm tired of it."
Shakur penned a letter to Nina Bhadreshwar, who worked for Death Row Records and was editor of its Uncut magazine, as well as her own title, Real State. "Here is what my heart says at this time. It's long but it's true. Use it as u see fit," wrote Shakur. The entire text is available on the Moments in Time website.
"I am not granting this information to any other publication, not even Time & Rolling Stone so please represent it as it is layed," he told Bhadreshwar. "I trust u."
The letter is followed by a four-page manuscript in which Shakur addresses the question of whether Thug Life is dead and offers advice to young black men in America. Shakur reflects on his rough upbringing in the ghetto, moving from New York to Oakland, California and retracing the events that landed him in Clinton Correctional Facility (the same institution where two inmates escaped from in June, sparking a massive, costly manhunt).
"I want all my homiez 2 realize there is another level. It takes heart and courage 2 stand alone face the demons and make a change! We are powerful people but not unless we have power and if we all die we have nothing, No power, no money, no life, nothing," writes Shakur.
"A true Boss Playa knows when 2 advance. U must play the game Not let the game play U."
Shakur was killed in 1996, less than a year after his release.
Source: artnet.com
Do you have questions about Jesus or would like to know more? We would love to connect with you. Just click below to send us your questions!