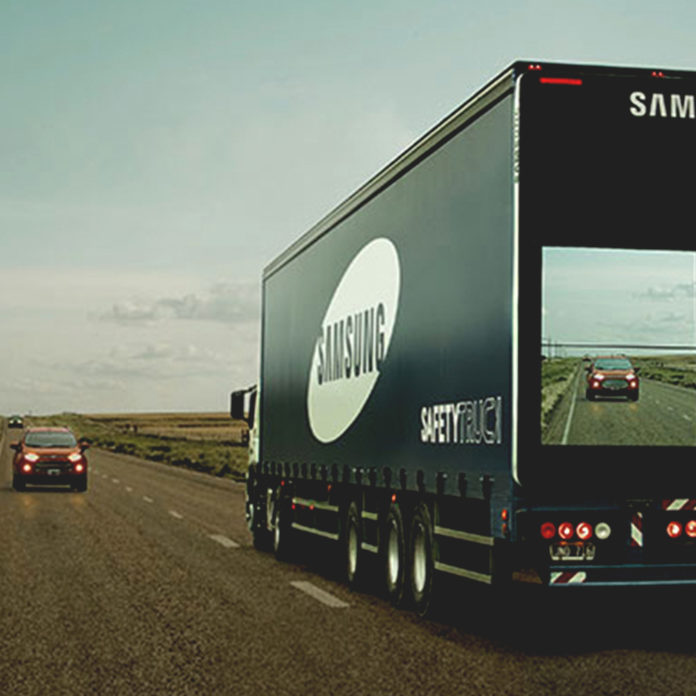 In Argentina, one person dies in a traffic accident every hour. 80% of these accidents happen when people are trying to overtake, not surprising for a country with hundreds of one-lane roads. Samsung and agency Leo Burnett wanted to make a difference and came up with a brilliant initiative called 'The Safety Truck'.
They installed wireless cameras in front and four rear outdoor monitors at the back of Samsung trucks. The cameras streamed the front view of the truck to the monitors at the back. Drivers behind the truck could see oncoming traffic and overtake safely. The cameras were equipped with night vision as well. Watch the video below to see them in action.
Brilliant use of technology and a wonderful initiative to promote road safety. It's the kind of idea that you want to see implemented globally if they can figure out a way to manage the hardware costs. This campaign has also been shortlisted for a Cannes Lion under the 'creative innovation' category this year. Are we looking at a winner?
Credit:  Digital Synopsis / Samsung
Do you have questions about Jesus or would like to know more? We would love to connect with you. Just click below to send us your questions!