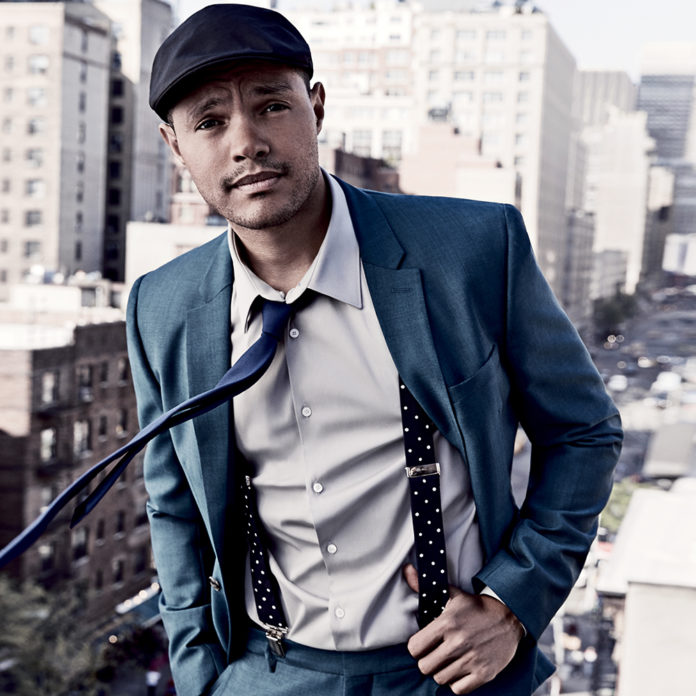 South African born comedian Trevor Noah has added to his list of accolades after winning an MTV award at the recent 2017 ceremony.
Noah – who hosts the Daily Show on Comedy Central – won the award for Best Host, taking home the Golden Popcorn trophy at the annual Movie & TV Awards.
In his acceptance speech, Noah dedicated his achievement to his mother:
There is one person I aspire to be every single day… and that is my mom: a powerful, strong black woman who never listened when people told her she couldn't be more.
Since moving to New York to take over from Jon Stewart, Noah has clearly been hard at work to not necessarily fill Jon's shoes, but build his own brand.
Meanwhile, last year he released his book Born a Crime where he details his journey to date – growing up as a mixed race child in apartheid South Africa.
Earlier this year, Noah also released his first Netflix special Afraid of the Dark – performed in his new home City – New York.
Noah's win at the MTV Awards should do well to silence critics who did not believe he had what it took to perform on bigger platforms – like the one he enjoys on a daily basis.
Check-out Noah's acceptance speech:
https://www.youtube.com/watch?v=PFCsLwGXIpU
Do you have questions about Jesus or would like to know more? We would love to connect with you. Just click below to send us your questions!