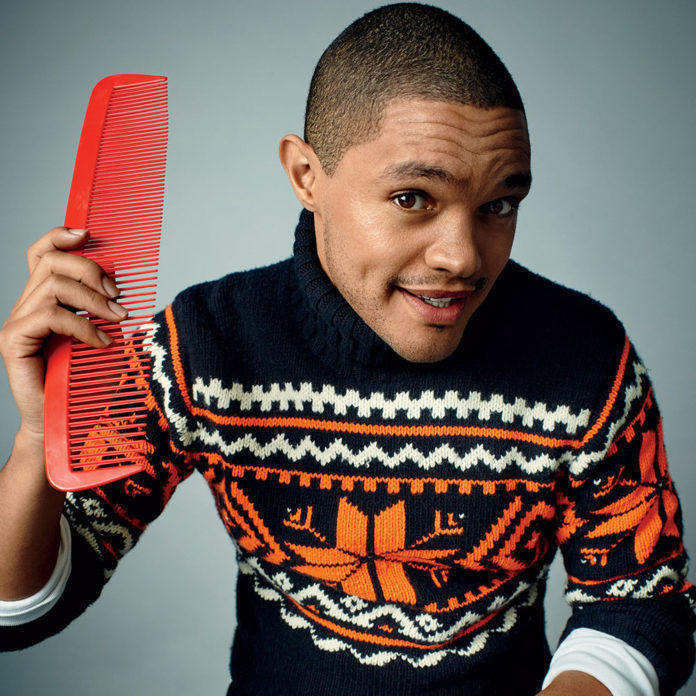 Everything seems to be falling into place for South African Born Daily Show host, Trevor Noah.
Noah is on the cover of the latest issue of TIME magazine.
He is named as one of 10 'Next Generation Leaders'. TIME describes Noah as "the master of the eloquent Trump-takedown".
This is the second time in five months that Noah features in TIME.
The 33-year-old first appeared on TIME's cover in September last year when he shared the limelight with other late-night show hosts in a feature labelled: The partisan politics of late-night comedy.
Meanwhile Noah also recently released a Netflix comedy special: Afraid of the Dark.
The hour long stand-up show is filmed in his new home, New York.
He opens with a few 'New York jokes' based on his experiences living in the big apple.
Given that he has to speak to a broader audience, he has done really well to adapt his act and broaden his range.
Having seen it, I would highly recommend it.
At the same time Noah recently made headlines for his latest acquisition – a USD 10 million luxury apartment in Hell's Kitchen, New York.
It is apparently a stone's throw away from his Daily Show studios.
As expected, there were a few people who didn't share in celebrating his success on social media – but that counts for very little.
At this stage, it all seems to be moving along rather pleasantly for the comedic superstar.
Do you have questions about Jesus or would like to know more? We would love to connect with you. Just click below to send us your questions!