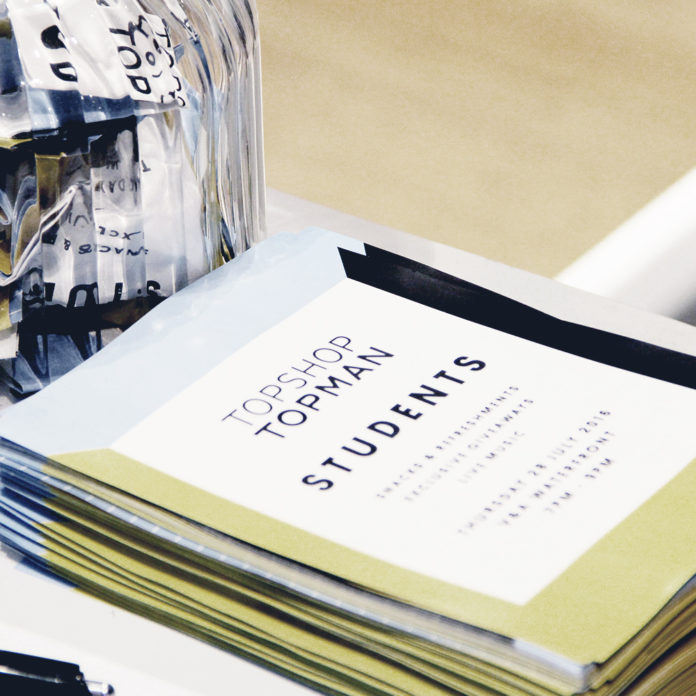 The last few days have definitely seen many firsts in my neck of the woods. I've been to my first ever Gospel event, my first ever TV series shoot, and now my first ever fashion event! My friends will tell you that I'm not exactly one for the fashion scene – I never really care how I dress or what brand I wear because clothes are clothes for me.
However, I recently attended the Student Event at Topshop & Topman at the V&A Waterfront in Cape Town, South Africa, and had the greatest time. The concept of the event was really cool – Topshop invites students into the store for the evening and from 7pm to 9pm, for one night only, they lay snacks out, invite The Kiffness for entertainment, and take 20% off everything! I can live with that! If fashion and savings wasn't enough, you had me at free food!
The evening was fantastic – the funky sounds of The Kiffness was in the air as people streamed in and browsed the various garments on sale, grabbing a refreshing beverage and a quick snack while they were at it. Customers also had the opportunity to win a R2 000 gift voucher.
All in all I loved that I got the opportunity to chat, build relationship, and capture the delight of shopping as a student. If you were out at TopShop, see if you can find yourself below…
[flickr_set id="72157670929702181″]
Do you have questions about Jesus or would like to know more? We would love to connect with you. Just click below to send us your questions!