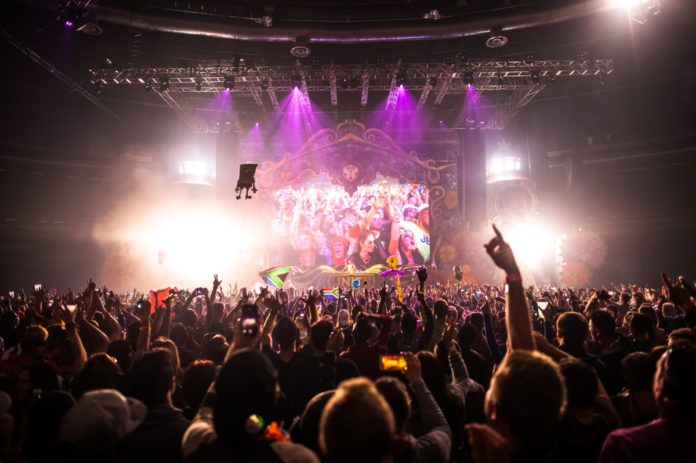 A couple years ago I found out about Tomorrowland in Belgium and after seeing numerous video clips it really looked like the biggest international party in the world. I immediately decided to find out how much it would cost to get there, but it wasn't exactly cheap – besides the fact that it's nearly impossible to get a ticket to the event itself. I heard that as soon as tickets for the event opens online, about 180 000 tickets get sold almost instantly!
A few years ago, however, I heard that Tomorrowland was coming to South Africa, and on the 23rd of July (one day shy of my birthday) it arrived! Tomorrowland Unite took place at the Ticketpro Dome in Johannesburg, featuring 12 hours of non-stop house and electro music, and live linking seven countries via a video connection to the "People of Tomorrow" in Belgium.
The South African DJ line-up consisted of some of the best local DJs, including Kyle Watson, Ricardo Da Costa, Vimeo and Chunda Munk, Timo ODV, and Dean Fuel. 5fm's own Roger Goode and DJ Fresh got the crowd warmed up for the live link to Belgium, with some of the biggest international DJs playing, including Nicky Romero, Afrojack, Dimitri Vegas, and Like Mike, as well as the Swedish music duo Axwell Ingrosso.
The event saw thousands of people all over Africa and South Africa come together in one of the biggest parties on the continent – you could really see the magic, mystery, and wonder that is Tomorrowland. Complete with confetti canons, lasers, pyrotechnics, world-class production, and innovative stage design, this spectacle was an unforgettable event that blew South Africa away.
Do you have questions about Jesus or would like to know more? We would love to connect with you. Just click below to send us your questions!