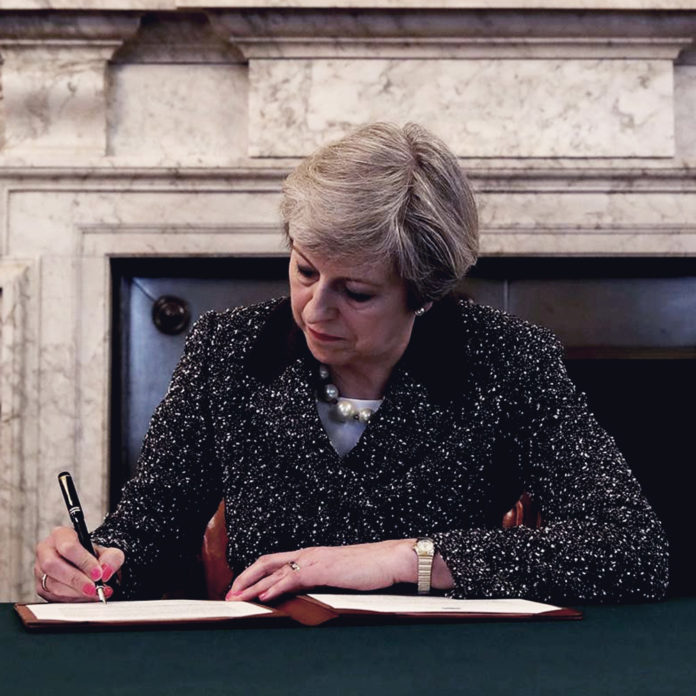 Almost a month after the UK's snap election, UK Prime Minister, Theresa May has finally reached an agreement with the DUP in order to form a government.
This is the second hung parliament in seven years (when no party has a clear majority)- before that, there had not been a hung parliament in at least three decades.
One wonders if this will be the new norm for UK politics?
May, who initially called for the June 8 election – probably under the impression that her party, the Conservatives, would win an outright majority – has been working tirelessly to retain her position as Prime Minister.
Her party missed the target of 326 seats (or more) to govern with a majority, by just eight seats – forcing May to go into talks with the Democratic Unionist Party (DUP) from Northern Ireland.
It is believed the deal was struck on the basis that additional funding of up to £1 billion would be allocated to Northern Ireland.
In exchange, the DUP's 10 MPs will support confidence motions, the Queen's Speech, the budget and finance bills, Brexit legislation and national security legislation. Votes on other matters will be dealt with on a "case by case basis".
At this stage, May is probably weaker than she was before she went into the snap election. And she is faced with the incredible task of entering the Brexit negotiations with the EU.
May will have to contend with a strengthened opposition led by Jeremy Corbyn – the Labour leader who has won the hearts of millions of young brits.
Many argue this is in the main due to his promises of free tertiary education for British students, an issue which resonated with hundreds of thousands of young people in debt over student fees.
The coming days will be interesting to see how the DUP – Conservative deal will unfold and whether the Tories get behind May in her efforts to lead the UK through uncharted territory.
Do you have questions about Jesus or would like to know more? We would love to connect with you. Just click below to send us your questions!