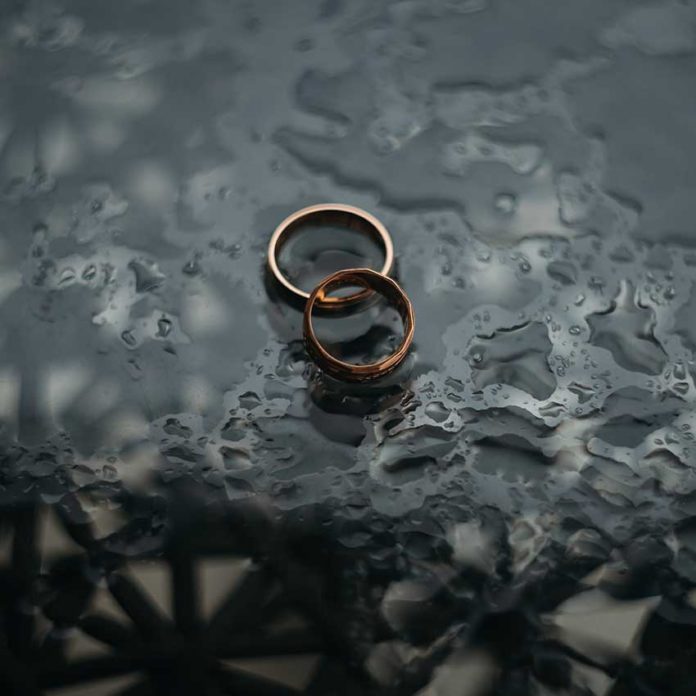 If only there was a simple 3-step-guide that could guarantee a blissful long-term union. One that noted the required number of annual flower deliveries, gift purchases, intimate evenings and romantic sunset moments. But the truth is, there is no set of rules when it comes to a fruitful marriage, just a whole heap of mutual sacrifice, appreciation and… hard work. And you know what, that's not a bad thing!
To have and to hold
It's generally accepted that the people and possessions we value most in life are those we have had to work hardest for. The family which has stayed together despite all odds; strong friendships which took years to develop; the education we long fought to achieve; the career which has been hard-won; the car and house we strive to pay off. We treasure them dearly, protect and favour them because we have sown much of our time, energy and ability into their achievement.
The same can be said of marriage. We hold onto it tightly, when we realise just how sacred it is.
Read the words of the most traditional wedding vows and we'll find this to be true.
"I take you for my lawful wife/husband, to have and to hold from this day forward, for better, for worse, for richer, for poorer, in sickness and in health, until death do us part."
As long as we both shall live
Despite what our present-day throw-away society might model, it doesn't say I'll hold onto you forever as long as you are better, richer and in full health. No, right there at the altar we promise to endure the ups and downs that life will most certainly entail. The moments when we show our worst selves, the periods when finances are tight, and the times when illness prevails. Marriage is not disposable and there is no money-back guarantee. It's the good and the not-so-good we sign up for when we whisper, 'I do'.
Recognising this from the outset is critical to a successful marriage, because more than flowers, gifts and sexual intimacy, it is how we react to these difficult seasons that most often makes or breaks a relationship.
When we have this healthy perspective of what lies ahead, we create a solid foundation on which to build our house. But what else makes our home strong?
Communicating Your Expectations
Unspoken or unrealistic expectations cause chaos in a marriage.
When we wed, we come together with a whole set of predetermined ideals shaped by our culture, upbringing and experiences. A wife might assume her husband will regularly surprise her with treats and try his best to avoid working overtime because that is what her Dad did growing up. A husband might be sure his wife will always cook dinner and clean the home because that is what he believes a good wife does. One husband might expect his wife to stay at home to raise their children, while another might think it is more important for her to pursue her career. One member of a relationship might feel strongly about always sharing meals around the dining table, while the other prefers to eat in front of the TV.
Sure of how we feel things should be done, when our spouse fails to live up to our expectations we can easily become disappointed, frustrated or resentful.
A successful marriage avoids this by talking things out. When an issue causes division, be sure to communicate about it openly and immediately, hear each other out, weigh up all the options, and find a solution both agree is reasonable.
Prioritising Each Other
Pressures from our workplace, the demands of small children, commitments to friends and extended family, time spent pursuing personal passions, and technology devices forever screaming for attention, often means our spouse is left with the scrappy leftovers of our day.
A successful marriage knows that intentional time devoted to each other without distractions keeps love and intimacy alive, and although it will mean sacrificing something else to fit it in, it'll be well worth it!
Love = Respect
"Submit to one another out of reverence for Christ. Wives, submit yourselves to your own husbands as you do to the Lord. Husbands, love your wives, just as Christ loved the church and gave Himself up for her" – Ephesians 5:21-22;25.
Many women call this principle from the Bible offensive and oppressive, yet when read in context, it is the perfect recipe for a successful marriage.
When men love their wives with conviction and loyalty; when they protect their family and sacrifice to provide for their needs just as Jesus did in serving others, then women will want to honour, respect and willingly submit to their husband's leadership. And when women, full of their own potential, talents and wisdom, surrender their will and allow their husband to lead out of respect for his position as the God-ordained head of the family, the man is empowered to be all that God has created him to be, which includes being a faithful husband who appreciates his wife's spirit-led counsel.
This biblical principle is one which demands mutual sacrifice and sees both husband and wife championing one another. 
Choosing Kindness and Forgiveness
No one is perfect, we all mess up. Often. So "be quick to listen [and] slow to speak" (James 1:19), "do not let the sun go down on an argument" (Ephesians 4:26), and "get rid of all bitterness, rage and anger… be kind and compassionate to one another, forgiving each other, just as in Christ God forgave you" (Ephesians 4:31-32). 
Recognising God as The Head
"As for me and my household, we will serve the Lord" (Joshua 24:15).
It's been said if you stand for nothing, you'll fall for everything, and this is so true in marriage. Without a steady rock to anchor a marriage to, we can easily find ourselves chasing all sorts of things, and before we know it we are miles apart from the person we pledged to hold onto forever.
Choose to anchor yourselves to Jesus. He is unshakable, wise and if kept in the centre of a home, will ensure both parties are always travelling in the same direction no matter how hard or fast life may be.
Having FUN
What a privilege it is to share life with another. Enjoy it, laugh often, don't take yourself too seriously, and for better or worse… keep believing in, and calling out, the best in each other!
If you want to know more about Jesus Christ – our rock, shield and ever-present help – click below and we'd love to share with you.
Do you have questions about Jesus or would like to know more? We would love to connect with you. Just click below to send us your questions!