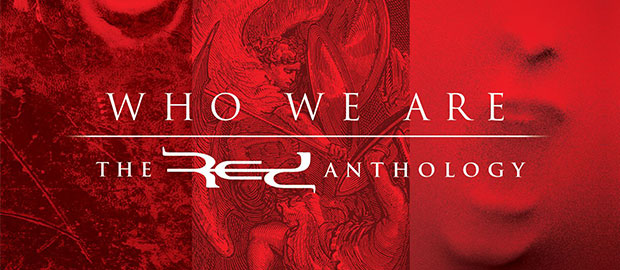 Discovering an incredibly amazing hard rock band that is just oozing with unbelievable musical talent is always rewarding; and when their purpose stretches beyond just making and releasing head-bopping tunes, you know you're in for a mind-blowing, possibly heart-wrenching, symphonic experience. RED is one of those bands. With passionate vocals, gnashing guitars and a potent message, RED has succeeded in pushing musical boundaries and setting new standards within the Christian alternative music scene. Dedicated to positively impacting and encouraging their listeners, RED has been using their music and life experiences to actively and uniquely convey a message of hope to all their fans.
Formed in 2004 by a bunch of friends from Nashville Tennessee, RED has managed to release four very successful albums, attain 2 Grammy Award nominations, achieve 11 #1 hit singles on Christian radio and tour with the biggest names in the industry. And with all that success, the band has decided to put together a CD box-set collection of their first three albums. Now you may wonder why in our digital age, when music is so easily accessible, RED would choose to release an album box set… The simple answer – because they can, because it's who they are and because it's probably cheaper and more convenient than buying 3 individual albums!  Who knows? Point is, if you've never owned any of their albums before, or if you would like to convert someone into being a fan… this is your opportunity! You just can't go wrong with RED.
Still not convinced?   Here's an overview of the featured albums and a snippet from each..
END OF SILENCE
In 2006, RED released their debut album End of Silence. It was a powerful and aggressive project featuring a mix of string arrangements and synth melodies with emotional yet often intense vocals and crunchy rhythmic guitars. Many of the songs unashamedly addressed the Christian's struggle and focused on brokenness and healing through seeking the face of Jesus. The story behind the album? Admitting one's mistakes and accepting redemption.
INNOCENCE AND INSTINCTS
After making their mark in the hardcore rock scene with their first album, RED made a comeback in 2009 with their sophomore album, Innocence and Instincts. Although the album sounded very similar to their first, their ability to convey emotion within their music regardless of the tempo or mood, set it apart. The theme behind Innocence and Instincts centred on conflict; specifically the conflict that rages within all mankind – the battle between right and wrong, the struggle between doing what you have to versus what you want to.
UNTIL WE HAVE FACES
RED's third offering Until We Have Faces was released two years later. With the great success they attained after Innocence and Instincts' release, there was immense expectation and excitement surrounding their third project. However, the album's release was met with great disappointment as many felt the band had "sold themselves out" to the mainstream market and lost their niche by compromising on their unique yet daring and diverse "rock out" sound. Regardless, their incredibly introspective lyrics and creative musical composition were enough to keep their fans happy until their next release.
After 9 years of rocking out, it's safe to say that RED is an AMAZING alternative Christian rock outfit who will blow your socks off and their albums are solid proof of that. What will they have in store of us next? Well, only time will tell, but if their latest release Release the Panic is anything to go by, you can expect it to be incredible!
All I can say is that I am excited to be inspired and encouraged, while rocking out to their captivating tunes. For now though, while we wait, let's take a moment to honour RED – a band who confidently and creatively over-deliver using their music as a tool to reach out to those who are hurting, those who are struggling and those who just need some high-quality musical company.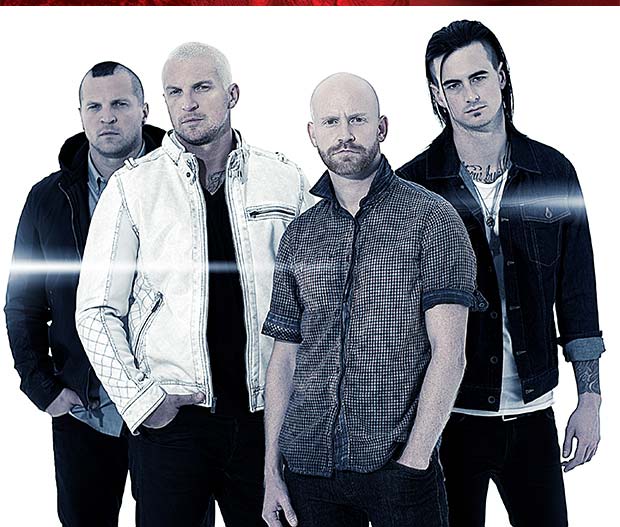 Do you have questions about Jesus or would like to know more? We would love to connect with you. Just click below to send us your questions!