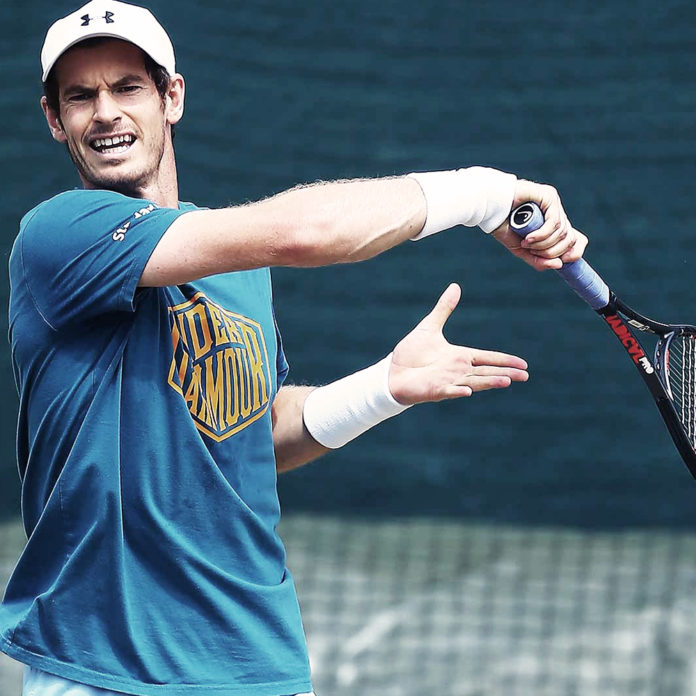 This year's Wimbledon tournament was just not the same.
Don't get me wrong, the tennis stars were all present – well, for some of it – with celebrities and other famous people sitting courtside to observe the prestigious event.
But something was missing.
Every year, there is always an "air," a gravitas and an excitement that is tangible, wherever you are in the world. But for whatever reason, it seems to have passed me by.
It could be because the tennis tournament at the All England Club was hosted during the same period as the Soccer Euro 2016 Tournament in neighbouring France.
It could also be that much political activity – mainly the Brexit – unfolded in the United Kingdom before the Wimbledon guests could settle in for the big show.
And it also could be that we were "missing" some big names.
I think that is it.
It was one of those tournaments where pre-match analysis and write-ups left you longing for game day and the sound of tennis racket hitting aces and the grunts from the players in between, as they gave it their all.
But on reaching game-day, it all exploded in a sad anti-climax.
On the women's front it all went according to plan as Serena Williams won the tournament and clenched number 22 of her grand slam titles.
This was something to watch, as she later commented that she had been inspired by Lebron James and the Cavaliers. Lebron later posted an Instagram acknowledging the shout-out from the women's champion! Congrats Serena!
Sadly, the men's tournament left much to be desired.
Apart from South Africa's Kevin Anderson being knocked out early in the tournament, we also lost the Frenchman Jo Wilfred Tsonga – who both failed to raise any eyebrows.
Then the two biggest shocks of the tournament – which would have been the ideal final, in my opinion – was when we lost Roger Federer and world number 1 Novak Djokovic!
Both names were expected to easily secure their places in the final, but this was not the case.
Instead, the Scot, Andy Murray, 29, dismantled Milos Raonic in a 6-4 7-6 (7-3) 7-6 (7-2) victory to repeat his triumph of 2013 and claim a third Grand Slam title.
It was a great win for the hosts, as I'm sure they needed something to lift their spirits after the Brexit vote, the current leadership crisis at number 10, and the shocking defeat by Iceland in the Euro 2016.
But for the tennis viewer, I'm sure many left feeling like they didn't get the tournament they were all hoping for.
It would have been nice to see Novak claim another title or at least view a nail-biting battle between him and Roger.
It was also interesting to note that Djokovic didn't seem too phased by the loss as he was seen strolling around the Wimbledon grounds and seemingly didn't have a care in the world.
We will have to watch and see what the future holds. For now, massive congratulations to Murray, who also now goes by the name "dad".
Do you have questions about Jesus or would like to know more? We would love to connect with you. Just click below to send us your questions!