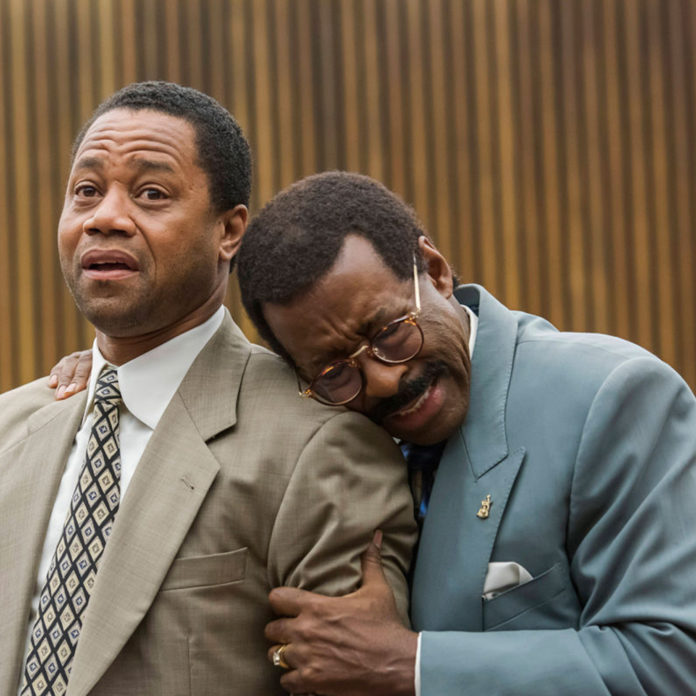 OJ Simpson – The Juice – was an American icon.
The pro-football superstar who forced Los Angeles, and the rest of America to pick sides, after his wife, Nicole Brown Simpson and her friend Ron Goldman, were found dead.
The plot thickens when evidence is found that points to OJ.
Instead of mourning his ex-wife, OJ, and his team of highly experienced attorneys including Johnnie Cochran and Robert Kardashian, are tasked with keeping him out of jail. A seemingly uphill battle.
This true story is brilliantly portrayed in The People Vs OJ Simpson – a 10 part series available on Netflix.
Simpson is portrayed by the exceptional Cuba Gooding Jr.
The series does an excellent job of retelling the story in the most realistic way possible. So it doesn't matter whether you were aware of the original case at the time (I was just five years old) you still feel like it happened as portrayed.
The People Vs OJ shows the racial tensions and prejudices that plagued Los Angeles at the time. This later influenced how the case was being handled, by both prosecution and defense.
The trial drags on for over a year as several snags develop along the way.
The trial is also the first major case where the use of DNA evidence was used and relied on in a major way, in the US criminal justice system.
The superstar also has to deal with personal turmoil along the journey.  OJ – the people's champion – is brought back to 'reality' by the trial.
He is used to having teams of people at his beck and call and now he is at the mercy of "ordinary", mainly black jurors.
Despite his plea of "not guilty", the intrigue and suspension is enhanced by the fact that at no stage does one get the impression that OJ is being truthful.
Even his defense team, initially led by Robert Shapiro, played by John Travolta, and later Johnnie Cochran, are not sure of his trustworthiness.
His long-time friend Rob – Bobby – Kardashian has a metaphorical question mark hanging over him throughout the trial.
Despite this, he stands by OJ's side .
This is easily some of the best television out there at the moment and definitely worth a watch:
https://www.youtube.com/watch?v=nAyn1gDBc7s
Do you have questions about Jesus or would like to know more? We would love to connect with you. Just click below to send us your questions!