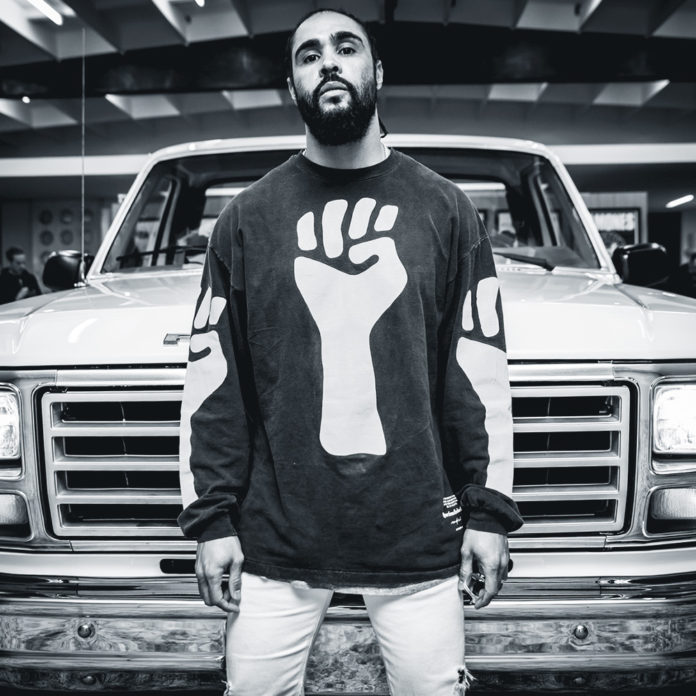 Hypebeast recently released its much-anticipated list – HB100.
According the publication, HB100 is about "the innovators from all realms of creativity in the spotlight".
While some of the names are no surprise, like Pharrell Williams, Rhianna and Drake, it is fantastic to see some of the anomalies that have recently made waves in the creative and fashion industry breaking through and earning their spot in the limelight.
This includes the founder and creative director of the Fear of God (FOG) brand, Jerry Lorenzo and the founder and director of the Off White™ clothing line Virgil Abloh.
Oh and of course, Kanye West is up there too, because you know…
Both Jerry and Virgil are actually very connected in a way.
Together with West, the three collaborated – at some stage – in the creative processes along their respective journeys.
And it seems for all three of the gentlemen, the fruits are beginning to show.
The HB100 page describes Jerry Lorenzo:
First debuting in streetwear in 2012, nobody expected Jerry Lorenzo, a dad with no formal fashion training, to have crafted a brand by 2016 that counts the likes of Justin Bieber, Kanye West and Kendall Jenner amongst its fans. This year was just the latest in the meteoric rise of Lorenzo's label, Fear of God, which saw collaborations with mastermind JAPAN, Vans and SSENSE. Meanwhile, Lorenzo's collaborative F.O.G. diffusion label with PacSun continued to put out collection after covetable collection aimed at a younger audience. What made the biggest waves, however, was Lorenzo's designs for Justin Bieber's Purpose tour merchandise that sold out instantly at a series of pop-up stores held nationwide in the U.S. Not to mention the surging popularity of his military-inspired sneaker boot released towards the end of last year, which quickly gained traction through recent months to become one of the most hyped silhouettes in the sneakerhead community. Whatever Lorenzo has up his sleeve for the coming year, you can count on it to have ample viral potential given the designer's deft understanding of the current pop cultural climate.
Abloh, the son of Nigerian immigrants, who is basically a creative genius in his own right is described:
From his inaugural men's runway show back in February through to dropping his own 19-piece capsule collection on MATCHESFASHION.COM in October, Virgil Abloh has been one of 2016's biggest movers in the world of menswear. His label OFF-WHITE is one of fashion's most sought-after, blending streetwear staples with a high-end aesthetic and his coterie of friends in high places has sent his brand's cache skywards. The music producer, art director and long-term Kanye collaborator has proven his eye for fashion time and time again this year, culminating in a 2016 fall/winter drop that included distressed leather jackets, camo-print coats, graphic tees, sweatpants, backpacks, caps and footwear options. On top of this, Abloh's list of collaborations continued with an 11-piece collection for Levi's Made & Crafted that reaffirmed his desire to evolve. Having achieved so much throughout 2016, next year has a lot to live up to.
Another anomaly who sneaked his way into the list is the young rapper/musician/creative director and general "mad man", Tyler the Creator.
Tyler was initially famous for his involvement in the music group, Odd Future.
He is also the champion of his clothing line GOLF.
In an interview earlier this year, Tyler described the reason for the name "GOLF" as a clothing brand:
"It just looked cool on a t-shirt".
Truly profound (ha!)
HB100 describes him:
2016 has been Tyler, the Creator's most diversified year thus far. Musical highlights include his and A$AP Rocky's remix of Kanye West's The Life of Pablo cut "Freestyle 4," a hilarious remix of Zayn Malik's smash hit, "Pillowtalk," as well as a solo record titled "My Ego." The Odd Future leader hosted his fifth annual Camp Flog Gnaw carnival with an impressive lineup featuring the likes of Kanye West, A$AP Rocky, Pharrell and more. Outside of music, Tyler was more active than ever: he debuted his first-ever fashion show for his Golf Wang brand in June, is getting his own show on VICELAND, penned a powerful poem titled "Tricolor" from Frank Ocean's Boys Don't Cry magazine, and even shot Kanye West's unofficial Rolling Stone cover. So many opportunities arrived that he even changed his infamous @fucktyler Twitter handle to the more formalized @tylerthecreator.
Check out the rest of the list where you can view each profile. It makes for interesting reading. It also makes one excited for the future and what we can expect in the creative industry. The HB100 full list here.
Do you have questions about Jesus or would like to know more? We would love to connect with you. Just click below to send us your questions!