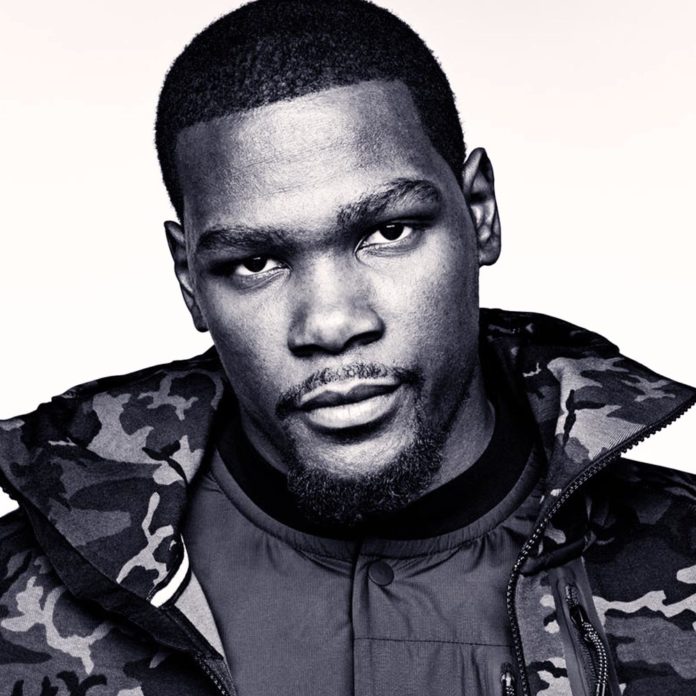 It was a tough day yesterday for Oklahoma City Thunder (OKC) fans as former NBA MVP Kevin Durant (KD) announced his move to join Steph Curry's Golden State Warriors (GSW).
Durant is one of many changes in the NBA as players sign new deals and get traded across the board.
KD – also known as, 'easy money sniper' – is the most notable change in the league to date. At the end of last season, he became a "free agent" – in other words, he was able to either renegotiate the terms of his contract with OKC or look elsewhere for a better deal. He chose to leave.
Durant announced his decision on Players Tribune – where he is also the deputy editor – and gave an explanation for his decision, which you can read in full here.
The gist of why he decided to break so many hearts in Oklahoma – and mine in Africa – can be summed up as follows:
"The primary mandate I had for myself in making this decision was to have it based on the potential for my growth as a player — as that has always steered me in the right direction. But I am also at a point in my life where it is of equal importance to find an opportunity that encourages my evolution as a man: moving out of my comfort zone to a new city and community which offers the greatest potential for my contribution and personal growth. With this in mind, I have decided that I am going to join the Golden State Warriors."
Shortly after making the decision public, OKC fans were seen burning the legendary Durant 35 jerseys. It brought back memories of people doing the same when Lebron James decided to leave Cleveland for Miami Heat.
For many it will be an absolute dream team at the GSW with KD in the starting five. At this stage, I cannot see any other team that possess the skill and talent to go all the way and take the title away from Lebron and his men, besides the GSW. It will no longer just be the "Splash brothers" comprising of Steph Curry and Klay Thompson, but the "Splash Family" – with KD in the picture.
It now remains to be seen whether the team will gel as planned. Whether there will be the spark and chemistry necessary to blend the talent and skill into a single well-oiled unit and become a more than serious NBA team, but one that goes on to make history.
I have no doubt that Durant will add immense value at GSW. But my heart goes out to his former team mates, especially Russel Wesbrook, whom he has formed an incredible partnership with.
For now, all roads lead to GSW for Easy Money.
Do you have questions about Jesus or would like to know more? We would love to connect with you. Just click below to send us your questions!