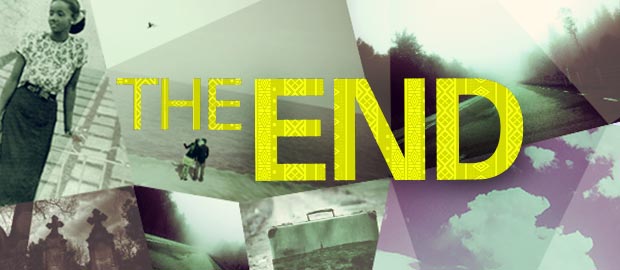 What would the words of a dying man sound like?
Is he aware of the nearing end or blissfully oblivious to the inevitable fate we all meet?
Is the end signified by a tune rising to its crescendo and falling into silent nothingness?
When the end arrives, is it recognizable like the coming of winter, when vegetation is stripped of colour?
Xavier – December 14, 2011 "Just been put on oxygen.dont feel any better"
Optimus Prime – December 14, 2011 at 3:31pm "Stay positive Xavier you are in my prayers"
Xavier –December 14, 2011 at 3:42pm "Trying.its also the breathing.difficult."
Bumblebee –December 14, 2011 at 3:44pm "Be strong and stay positive x"
Electra – December 14, 2011 at 3:53pm "Hey Xavier I am thinking of u try be strong my friend u in my thoughts xxx"
Julius -December 14, 2011 at 4:30pm -So sorry Xavier, like Optimus Prime say's be positive and you'll be amazed. Stay strong my dear friend.
Storm – December 14, 2011 at 5:04pm "Xavier thinking of you!"
Joe –December 14, 2011 at 5:45pm "Hang in there Xavier we are all thinking of you."
Jane – December 14, 2011 at 5:50pm "Thinking of you Xavier, get better soon ok xx"
Kim Possible –December 14, 2011 at 8:34pm "My thoughts and prayers are with you, stay strong xx"
Storm – December 15, 2011 at 11:10am "Sad news Xavier passed away suddenly last night 12.15 am thanks to all of you for support and friendship!"
Kim Possible – December 15, 2011 at 11:25am "RIP our very dearest and precious friend Xavier, FB will never be the same without you. You are now safe in the arms of Jesus. Love you my friend"
Electra -December 15, 2011 at 12:38pm "We were not there to hear your last faint sigh~Or even whisper a loving goodbye…God took your hand we had to part. He eased your pain but broke our hearts…R.I.P my friend. Heart felt condolences to the family on the loss of their son & brother xxx
Simba -December 15, 2011 at 6:23pm "Rest in peace, my friend. We will always miss you. The city won't be the same without you."
Nala -December 15, 2011 at 7:18pm "Rest in peace Xavier will miss you"
Mufasa -December 15, 2011 at 8:56pm "Rest in peace Xavier you will be missed may memories of you be in our hearts forever."
Above are the last messages exchanged on Facebook hours before and after Xavier passed on. Xavier (all names changed) was an ordinary man with a life many of us would consider "nothing to write home about". He possibly had a dream to live a little while longer, see another sunrise, perhaps long enough to have another breakfast, make another post on social media, laugh at another silly joke. Perhaps Xavier's dream was to live till the ripe old age of 80 and possibly have a family of his own, provide them with a decent home and comfortable life. Maybe he would have wanted to travel the world or see more of his own country. He may have dreamt of seeing the world become a better place, perhaps just for a comfortable life, yet the end came a few hours after his final post "Trying.its also the breathing.difficult."

The last moments of a man's life spent reaching out, grappling for what could sustain him. Searching and hoping for relief, longing that perhaps when the morrow came, pain would subside, relieving him of the agony of being incapacitated and confined to a hospital bed. Reading through the posts over and over again, I cannot help but realise how fleeting life is to reserve words of kindness and encouragement for tomorrow. The words that mattered the most came moments before Xavier lost coherence, taking his last breaths he was unaware that he was being missed or would be missed. He was unaware that someone thought of him as a precious friend and a valuable part of their circle of friends.
Friends are meant to be companions and companions make a journey lighter and worth travelling. Let us take a few moments continually, to say words of encouragement and show kindness, for who knows, there may never be a tomorrow.

Do you have questions about Jesus or would like to know more? We would love to connect with you. Just click below to send us your questions!