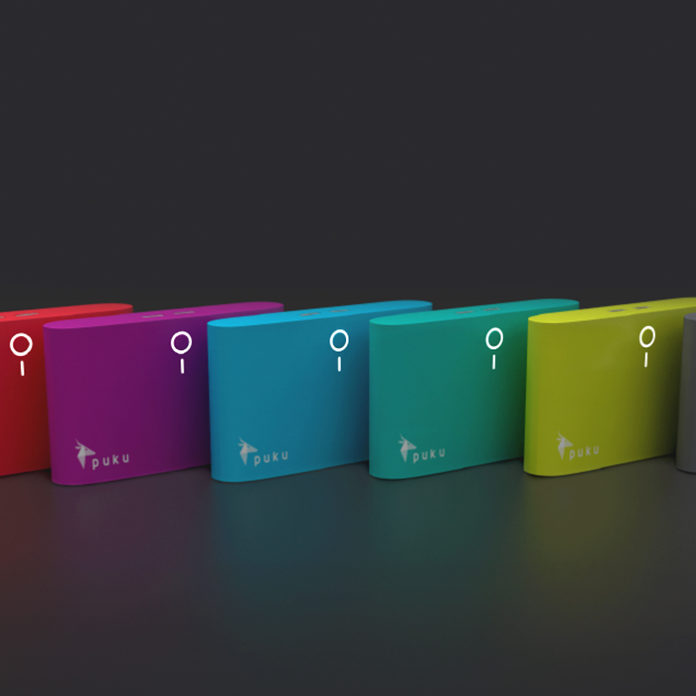 If you are into African wildlife, Puku means a type of antelope found in Zambia and Tanzania; but if you are a tech enthusiast, then you know it as the trendy, stylish and efficient USB charger for mobile devices created by three Africans Ani Onuorah, Meck Khalfan and Abraham Merisham.
The idea to create a long lasting and highly effective charger came to the three when, in the wake of Hurricane Sandy that left many areas of New York without power, Meck Khalfan found himself carrying his two months old baby up and down a flight of stairs to charge his phone and tablet. When a neighbor gave him a portable charger, it dawned on him that there was a real need for portable power. He approached Ani and Abraham with this idea and the three founded Puku.
In order to create a product different from and more effective than their competitors, the Puku team went all out: only the highest quality batteries were used, and as such, Puku can operate at seventy to eighty percent efficiency even after five hundred cycles. This means that, depending on the frequency of use, the beautiful portable charger Puku can continue to work well for one to two years before deteriorating in performance.
In this aesthetic obsessed world, perhaps one of the smartest decisions Puku made was to package their product in a beautiful and eye catching exterior- the charger has an interesting curved shape, feels soft to the touch and has the most vibrant colours.
With a product that pretty, it is no wonder that Puku struck a chord with fashion enthusiasts during its launch at NewYork, Paris, Milan and Moscow fashion weeks in late 2013. Since then, Puku's popularity has continued to grow thanks to partnerships with big established brands like Victoria's Secrets, the NBA and NBC's The View.
Puku is constantly developing new products and hopes to continue producing more beautiful and quality chargers to meet increased demand for portable power sources not only in the USA, but Africa and the rest of the world.
Source: africanwomanmagazine.net [Edited]
Do you have questions about Jesus or would like to know more? We would love to connect with you. Just click below to send us your questions!