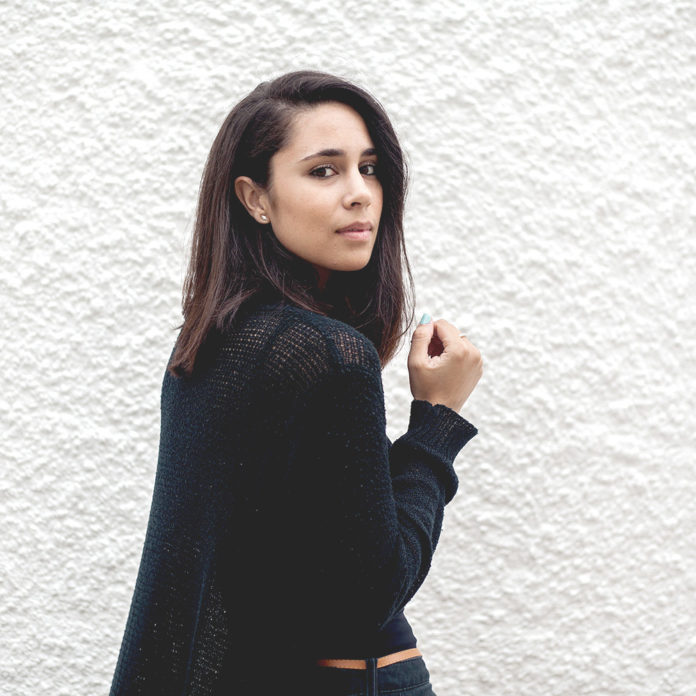 As you know, 1Africa is all about celebrating the richness and diversity of our continent, and the incredible people behind this amazing fusion of cultures and influences.
It goes without saying that part of this mission is also about shining a spotlight on talent and connecting you with creative minds who go out of their way to unlock the potential of Africa and its people – and when one of those creative minds happens to be one of our very own, you better believe we'll celebrate it! That's why we simply had to spend time with 1Africa's Tami Kolbe to chat about the relaunch of her blog, the creative platform Taylored Heart (if you haven't checked it out yet, head to tayloredheart.co.za – you can thank us later!).
We spent some time with Tami to find out more about her plans for the platform, and her ambitions to help young creatives gain exposure and recognition.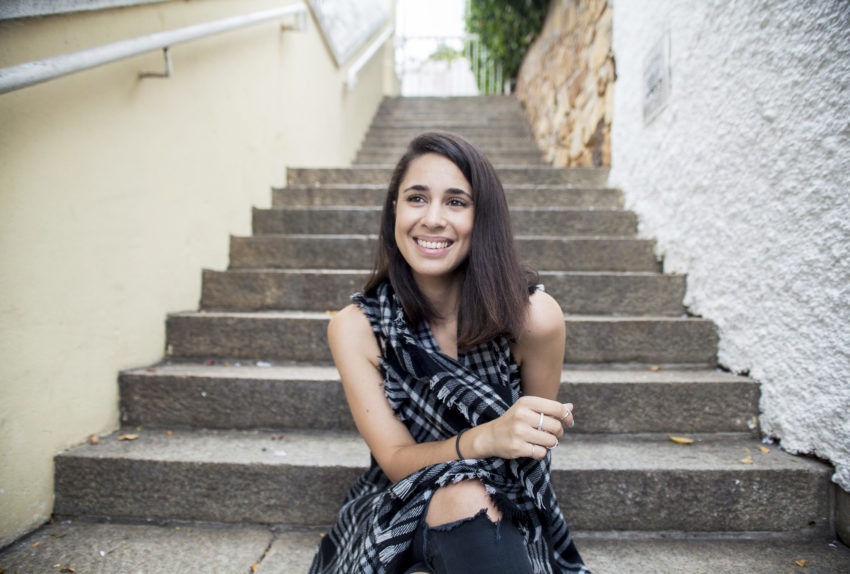 Why did you create Taylored Heart ?
I created Taylored Heart out of a passion to help people and discover or highlight new and fresh talent in South Africa. Whether it be designers, photographers, artists of any kind – everyone needs to start somewhere. I realised growing up and trying to find a job that everywhere I sent my CV to, they wanted me to have experience (how can I have experience when I have just finished school or varsity?), so with that struggle I decided to start a blog. It was a way for me to show what I can do creatively, and a portfolio of all the experiences I have had along my journey. 
What is it that you ultimately want to achieve with the platform? 
I created this platform for a few reasons: Firstly, I am a visual creative so all my thoughts and ideas – the way I see the world through fashion, art, decor, and style – will be expressed on my blog and through various projects I am involved in.
Second, I love inspiring others to do and be all they are called to be. I want you, the reader and visitor to this site, to go away feeling better about yourself and also motivated to make a change in your world. 
Third, I love giving others a voice – a voice to propel them and others into living bigger and better. 
Fourth, I am a freelance graphic and web designer – so send me a mail if you would like me to do any design work for you! You can find references in the project page.in the project page. 
When did you start Taylored Heart?
I started my blog in 2014.
What has the journey been to date, and how did you come up with the new look?
To be honest It has been a very frustrating journey of trying and trying and failing and failing again. As a designer I am very critical on myself in the way my blog looked and the content I had. In the beginning I was very naive about blogging and the whole world that went along with it. I thought I wanted to be a blogger but didn't actually realise the hard work it actually took to have a successful  platform that people come to and listen to what you have to say. 
I have learnt along the way though that you have to start somewhere and all the mistakes and navigating your way around the online world is a process, a journey. Nothing in life that is worth it can be a quick fix. Especially if you have a blog. Nobody cares to listen to someone who they know nothing about (it's sad, but true) but if you have credibility your words and actions go a long way. 
I am still learning and always will. We never graduate from learning and we never arrive!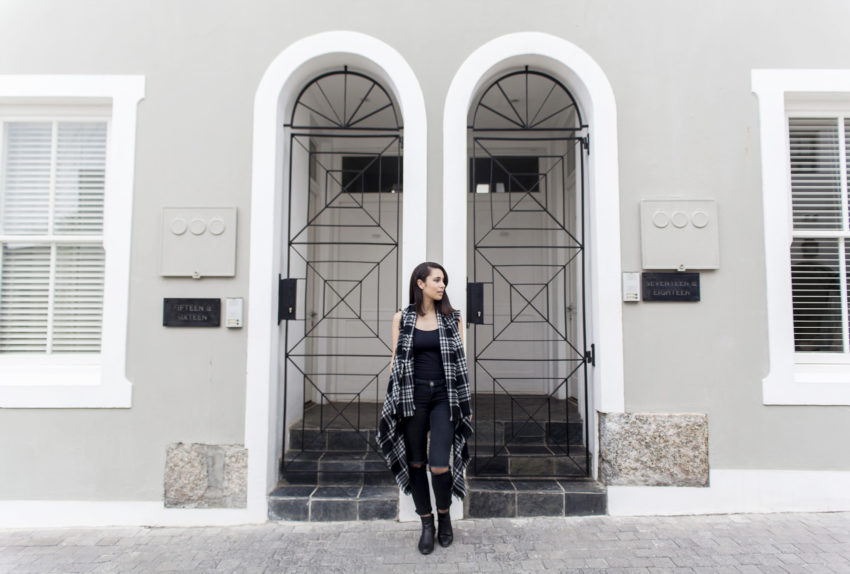 Tell us about Dressing Room – what's the thinking behind that?
Okay, this is really something that I am excited and passionate about. Dressing Room has been a dream in my heart for about five years now. Of course back then I didn't know it would be called Dressing Room, but God put a desire in my heart to love on and have relationships with the younger generation of girls. There are so many girls in their teens who are looking for someone to look up to and live like, yet there are so few role models in the world to show them the right way and show them who they really are in life. Being a teenager is such a fundamental time in your life. It's the time when you are trying to figure out who you are, who loves you, and who you love. 
So with that said, I saw the need and decided to start Dressing Room. I chose a group of girls from the ages of 16 to 21 that I do life with and started mentoring them. I cannot do it alone so I asked my girlfriends to help me mentor them, have fun with them, and show them how they can do life well in a world full of distractions, temptations, and lack of identity. 
I believe everyone is called to something greater than themselves but if you have nobody alongside you on the journey it will be harder to believe it. I want to be alongside these girls in their journey and help them unlock the potential inside of them and in return they can do they same for younger girls who look up to them, creating a ripple effect of some sort. 
Our mission statement is:"Inspired to love, equip and encourage. Called to create a ripple effect and release your potential to shine."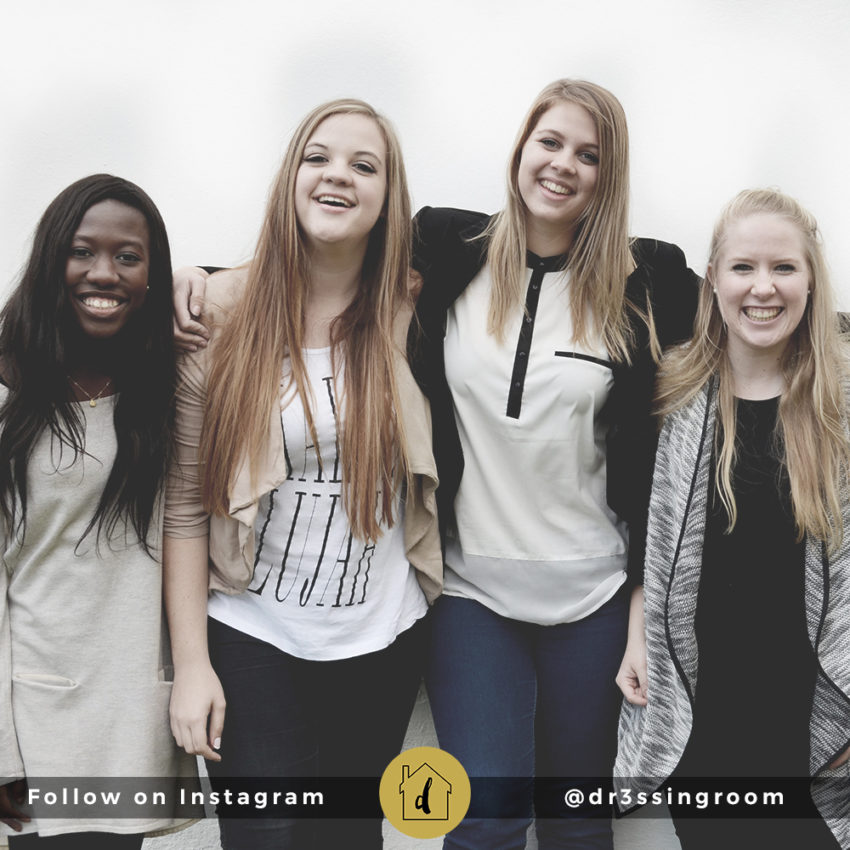 Who do you consider your creative influences, and where do you go for inspiration?
My creative influences are definitely bloggers such as Harper and Harley, Oracle Fox, Modern legacy, Mija, Misswhoo, Taylor Madu, and Zanita.
The reason I love them are because they are minimalistic, simplistic, and classic in their approach (black, white, simple, no frills) – that's me. 
I look for inspiration everywhere. From places I go to reading other blogs, Pinterest, and just going with my gut. 
What do you say to someone who has creative ambitions, but who struggles to find the opportunities to express themselves?
I would ask you this question: Are you needing to express yourself to be seen by others or to be noticed, or are you simply expressing yourself regardless of who notices you? 
I had a desire and passion to help people find their passion so I did that. Eventually, as you gain momentum, your hard work and effort will get seen and then at least you can say you did what you needed to do all for the right reasons and not to be famous or whatever. 
If you want to blog – then blog.
If you want to paint – then paint.
If you want to take photos – then take photos.
Do it because you love what you do.
What do I do if I'm a creative with a great project or post that I think would work well on Taylored Heart?
I love meeting new people so if you ever want to get into contact with me about how we can collaborate then you can contact me on www.tayloredheart.co.za or email me at tami@tayloredheart.co.za. 
Do you have questions about Jesus or would like to know more? We would love to connect with you. Just click below to send us your questions!