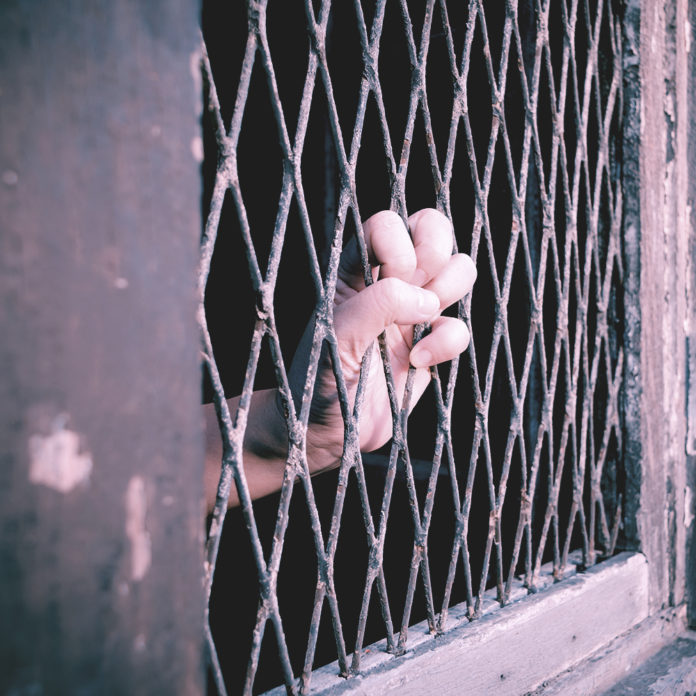 400 days of illegal incarceration. That's how long South African Daniel Janse Van Rensburg was held in one of the world's most notorious prisons – Black Beach. He was finally able to leave Equatorial Guinea in September last year to be reunited with his family, after experiencing what can only be described as living hell.
In a recent exclusive on South African current affairs programme Carte Blanche, Daniel fought to hold back tears many times as he recounted his experiences of rotten food, malaria, typhoid fever, the abuse of the women and children who were held alongside the men in Black Beach, and the memories that haunt him now. He said that all he could do was hold on to his faith in God and keep himself fit, mentally and physically.
Not unlike the biblical story of Joseph, who because of his dreams asked a cupbearer and baker to remember him when they left the prison that he was in, Daniel had met a Spaniard who had promised to help him when he left Black Beach. The difference was that the Spaniard remembered and soon sent an advocate to help Daniel. 
All of this helps to put the story of Joseph, the one we love so much, into perspective.
Just think about it: you're a kid that dreams. You're also pretty spoilt by your father, and your brothers resent that. One day, after they've tried to plot your death and your older brother comes to your rescue, you're sold to merchants and taken to Egypt. You're sold to a guy called Potiphar – one of the most powerful people in the kingdom; and because you're an honourable guy and work real well, you're quickly promoted. But then, your boss' wife comes onto you. You obviously resist her "charms" but are wrongly accused and sent to jail – for a long time.
Your father already thinks that you're dead. No family is coming to visit you; no one is crying for you. Again, because you're a person of noble character, you become quite a big deal in jail, helping the jailer with chores and stuff, until you're finally put in charge of the other prisoners. Two of your fellow inmates used to work for the king and are getting these weird dreams. That's perfect, because you dream. You interpret that one of them will die in three days and the other will be freed in three days, and ask that they not forget about you when they get out of prison. You interpreted correctly, but you're quickly forgotten about – until two years later, when you're remembered and called. One thing leads to another and you're made the second most powerful man in all of Egypt, saving nations from starvation. 
In today's world, we know so much about how our brains and our bodies work; we know about trauma and that nearly one in every four people walk around depressed. What messes me up is how Joseph managed to go from yearssss in prison to advising kings and becoming second in command in the nation. How did he keep his mind when all hope seemed to be lost? How can we keep our minds when we seem to be locked in a prison – of our emotions, or of our circumstances – and we know that God has gifted us and called us for greater things that we just don't see right now? How do we keep ourselves ready to reign after going through trial after trial?
THREE THINGS TO KEEP DOING WHEN YOU'RE STUCK IN PRISON
"Peter: Lord, when someone has sinned against me, how many times ought I forgive him? Once? As many as seven times?
Jesus: You must forgive not seven times, but seventy times seven." (Matthew 18:21-22, The Voice)
"I pray that God, the source of all hope, will infuse your lives with abundance of joy and peace in the midst of your faith so that your hope will overflow through the power of the Holy Spirit…" (Romans 15:13, The Voice)
"But listen, my friends… because God is not unjust or unfair. He won't overlook the work you have done or the love you have carried to each together in His Name while doing His work, as you are still doing. We want you all to continue working until the end so that you realise the certainty that comes with hope, and not to grow lazy. We want you to walk in the footsteps of the faithful who came before you, from whom you can learn to be steadfast in pursuing the promises of God." (Hebrews 15:9-12, The Voice)
"They (Paul and Silas) were severely beaten and then thrown into prison. The jailer was ordered to make sure that they didn't escape. So the jailer put them into the inner dungeon and clamped their feet in stocks. Around midnight Paul and Silas were praying and singing hymns to God, and the other prisoners were listening. Suddenly there was a massive earthquake, and prison was shaken to its foundations. All the doors immediately flew open, and the chains of every prisoner fell off!" (Acts 16:23-25, NLT)
And, the most important of all of these, the power point, would be to hand the steering wheel of your life over to Jesus! My friend, if you have not done so already, and are interested in getting to know more, I suggest you click on the banner below. There is too much greatness within you for you to never emerge victorious having kept the mind of the King!
"You will keep in perfect peace all who trust in You, all whose thoughts are fixed on You! Trust in the Lord always, for he is the Eternal Rock." (Isaiah 26:3-4, NLT)
Do you have questions about Jesus or would like to know more? We would love to connect with you. Just click below to send us your questions!