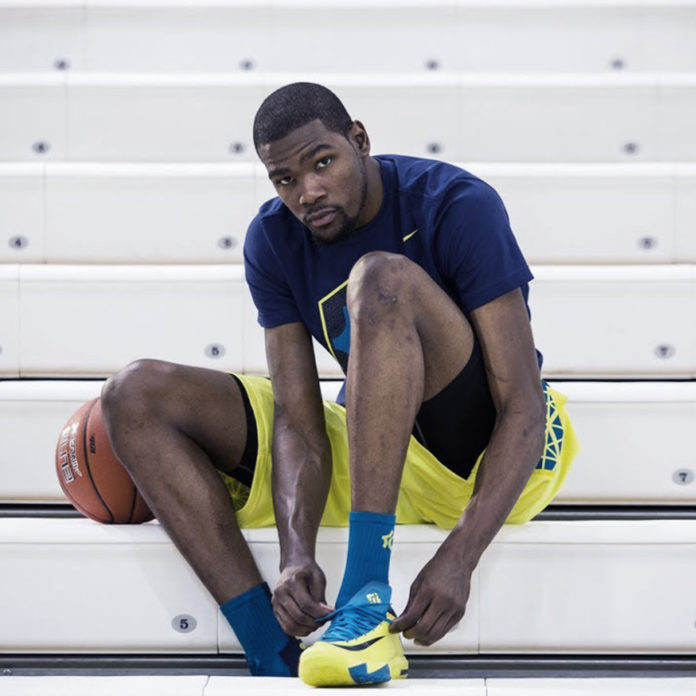 NBA Superstar and champion Kevin Durant has released his latest documentary in collaboration with his long time partners Nike Basketball.
Still KD recently went live on Durant's Official YouTube page.
The 35-minute-long installment documents KD's journey from leaving the Oklahoma City Thunder (OKC) after being with the organisation for nine years and making what he and others in his circle – including his former OKC coach Scott Brooks– describe as a "very tough decision".
This one is really special to me…#StillKD doc is up now @YouTube! https://t.co/9A6P1uRBUR

— Kevin Durant (@KDTrey5) July 11, 2017
Despite facing immense pressure for the difficult decision – which saw him join the Golden State Warriors – KD remained focused and committed to putting up his best performance.
The film takes KD fans behind the scenes where we see him putting in extra shifts in the gym, or stay late after practice and coming in early before a game, just to be the best he can be.
At one point he argues that he shouldn't be praised for doing "what I get paid to do" – putting in work.
In Still KD, we get to re-live the incredible play-off series, where KD not only managed to come back from a calf strain, but led the Golden State Warriors to victory, beating the Utah Jazz and of course the Cleveland Cavaliers in the finals.
Despite winning the championship, a lifelong dream for KD, this simple fact remains, KD has no intention of changing. He will remain the guy who loves to hoop, who is willing to put in the extra work and remain one of the humblest superstars of our time.
The film is worth a watch for any basketball and KD fans.
It will leave you feeling inspired.
You can check it out for free on KD's YouTube page or below:
Do you have questions about Jesus or would like to know more? We would love to connect with you. Just click below to send us your questions!